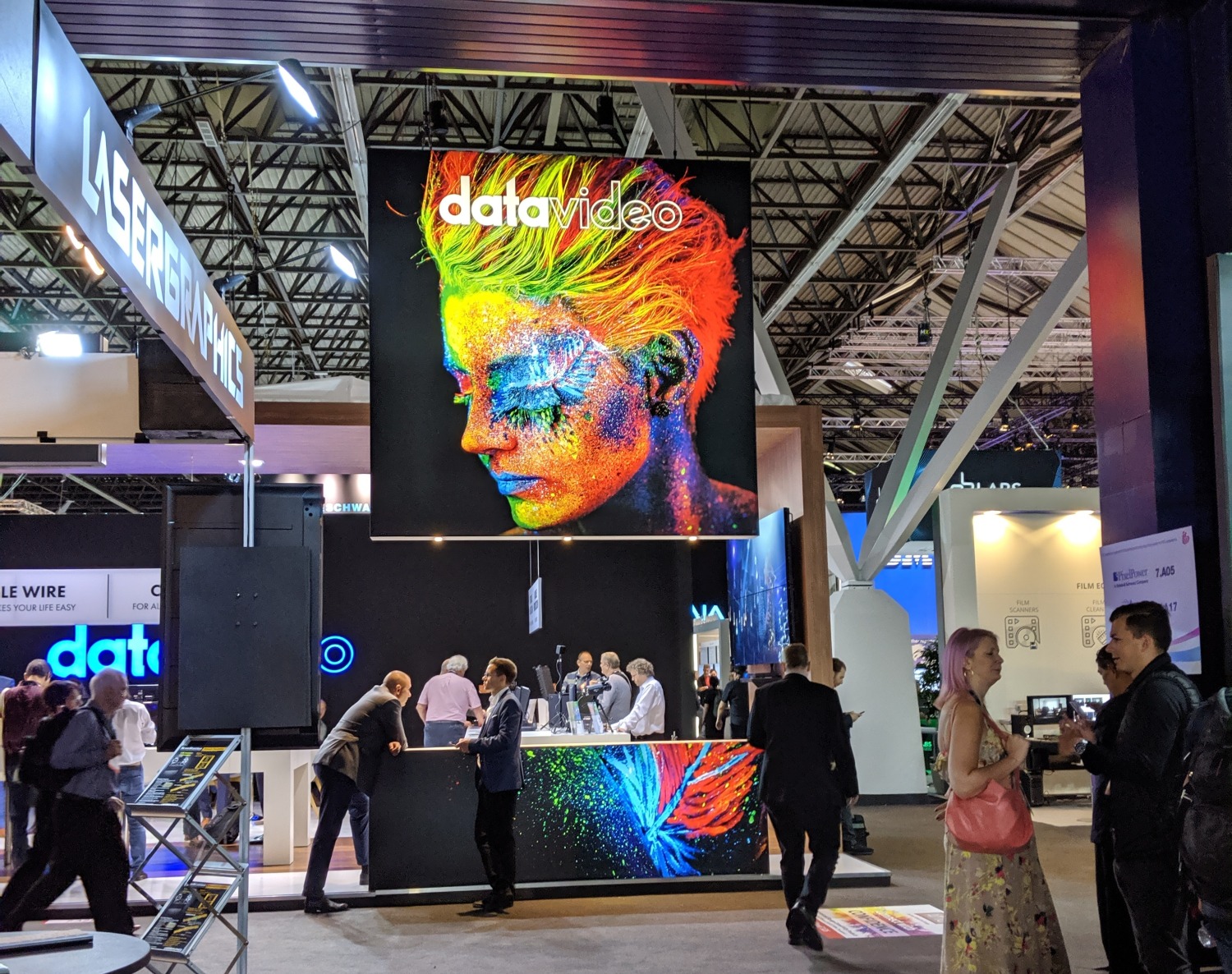 FX Digital's co-founders Matthew Duhig & Tom Smith decided to make the short venture across the Channel for the agency's first appearance at the International Broadcasting Convention (IBC) in Amsterdam. Matt gives us his thoughts on the future of OTT Connected TV Experiences and his big takeaways from the conference.
When opportunity knocks…
Just a week before the event IBC2019 was due to kick-off, I received the email from our friends at Suitest. The email, offering free passes to the event in Amsterdam, immediately peaked our interest. Tom and I couldn't resist the opportunity to spend a weekend immersing ourselves in the world of cutting-edge emerging tech; the foundation of our business.
Having never attended the conference before, we were approaching with some nervous anticipation. Nonetheless, we crammed in as much research as we could. I was particularly keen to experience first-hand how much opportunity there is in the Connected TV space for agencies such as ours that have particular expertise in the ever-growing world of TV Application Development.
I was also searching for the solutions to typical TV challenges that so many clients face in this emerging sphere, such as device fragmentation and video playback performance and consistency. Visits to a select few exhibitors would be essential – including Suitest, Theo player, Brightcove and 24i.
Day 1: Vimeo's OTT expansion
Upon arriving at the RAI Amsterdam Convention Centre, the sheer scale of IBC2019 struck me. The map listed no less than 15 halls and over 1,700 exhibitors. It wasn't until I arrived that I really got a feel for the magnitude of the conference. After picking up my badge from the Suitest team, my journey began.
My first day was spent in Hall 14 – home to the likes of industry giants Google and Facebook, but also  a significant number of TV application providers, such as Accedo, You.i and 24i.
I took this opportunity to ask around about my chosen subject and what became clear was just how fast the OTT market- in particular Connected TV – has grown and continues to do so. Even some of the big web players have woken up to the potential market value of  Connected TV in recent times, with Vimeo and Brightcove amongst those traditional web and mobile providers that now also offer an end-to-end TV solution.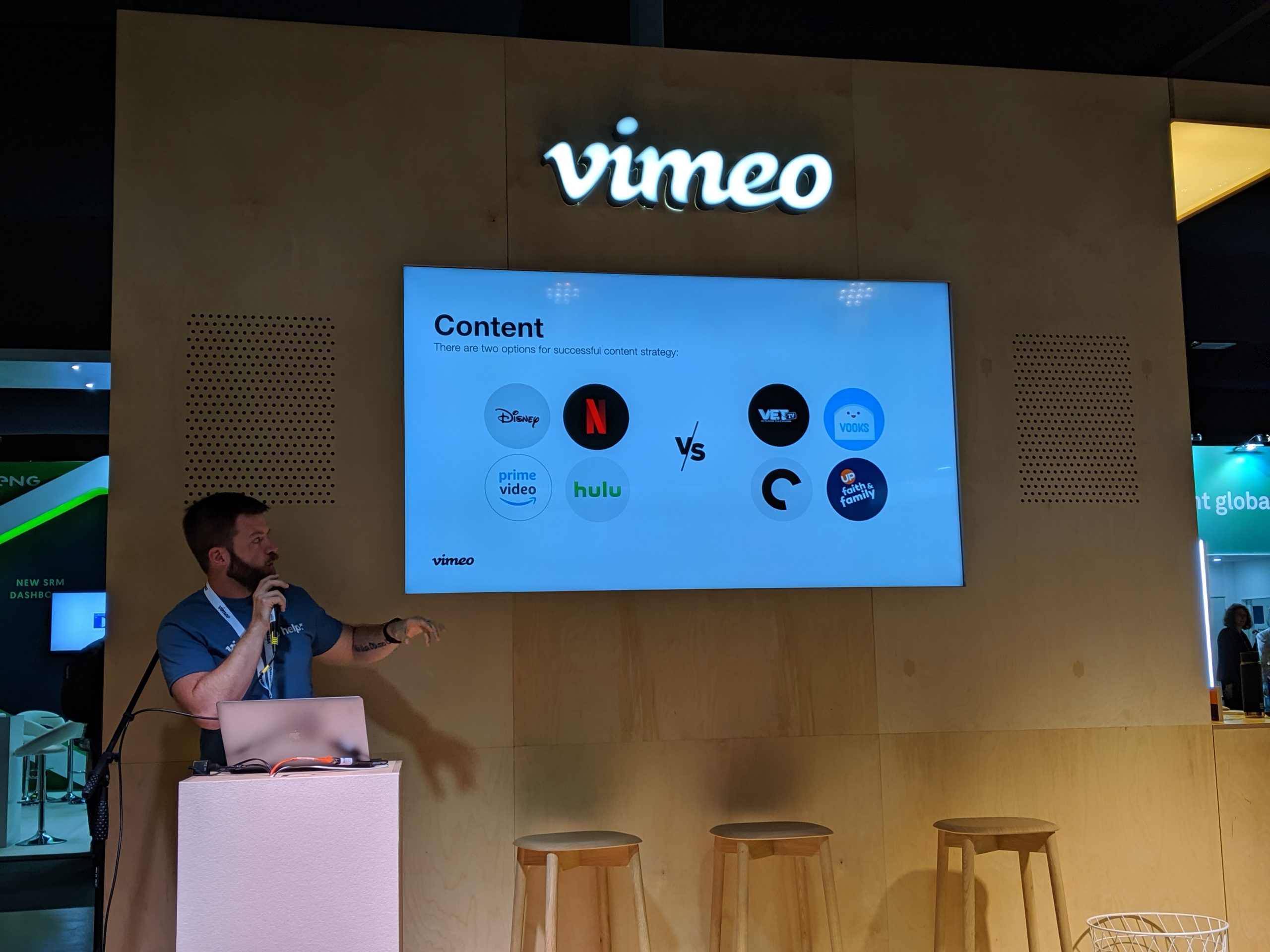 Vimeo's approach is perhaps the most intriguing, as they now offer a Vimeo OTT plan that  frees Vimeo users from the constraints of publishing their content solely on the web, enabling them to publish their content to Smart TVs too. Not only does this platform give Vimeo an opportunity to capitalise on their existing userbase by now offering publication on TV, but it also allows them to capture some of YouTube's market share, who are yet to truly offer such a service. Instead, YouTube opt to keep video delivery in their YouTube TV Application. What seems like a great platform comes at a price, with subscriptions starting from $1 per user and swiftly scaling from there to an undisclosed fee for typical TV requirements such as AVOD and DRM.
After an insightful first day, it was time to relax and enjoy some great events hosted by Bitmovin and 24i. Tomorrow was another day, and an opportunity to probe deeper into the industry opinions on TV video playback.
Day 2: Digging deeper
I now had a handle on the state of play in the Connected TV industry. However, it became clear that fathoming the issues of video playback on Day 2 would be a little more challenging.
Working with video on TV every day I wondered if others in the industry shared our challenges. Were the problems that we encounter across TV vendors issues experienced by other developers as well? Perhaps my most insightful learnings here came from speaking with the various player providers. A majority of customers still make use of their web and mobile players. But there is a rapidly growing set exploring the use of their Connected TV players.
Everyone seemingly shared the same TV Video Playback problems. Common concerns included the lack of standards between vendors (particularly with dynamic ad insertion) and the lack of support for file formats and certain Digital Rights Management (DRM) types across the different vendor's TV models.
For developers of TV video players and apps (such as ourselves), these issues are proving frustrating. However, many of the companies suggested that TV is now a big part of their plans. Some strongly hinted that new video players are in the works. Theo player in particular are working to create a 'NextGen' video player that does away with all of the inconsistencies and playback issues – by making use of the native capabilities of the TV devices, as opposed to their existing player which is purely HTML5 based – and we were  told to expect this by Q3 of 2020.
With day 2 complete, I headed back to the hotel. As I rested before the final day ahead, I reflected on the future of connected TV.
Day 3: The best of the rest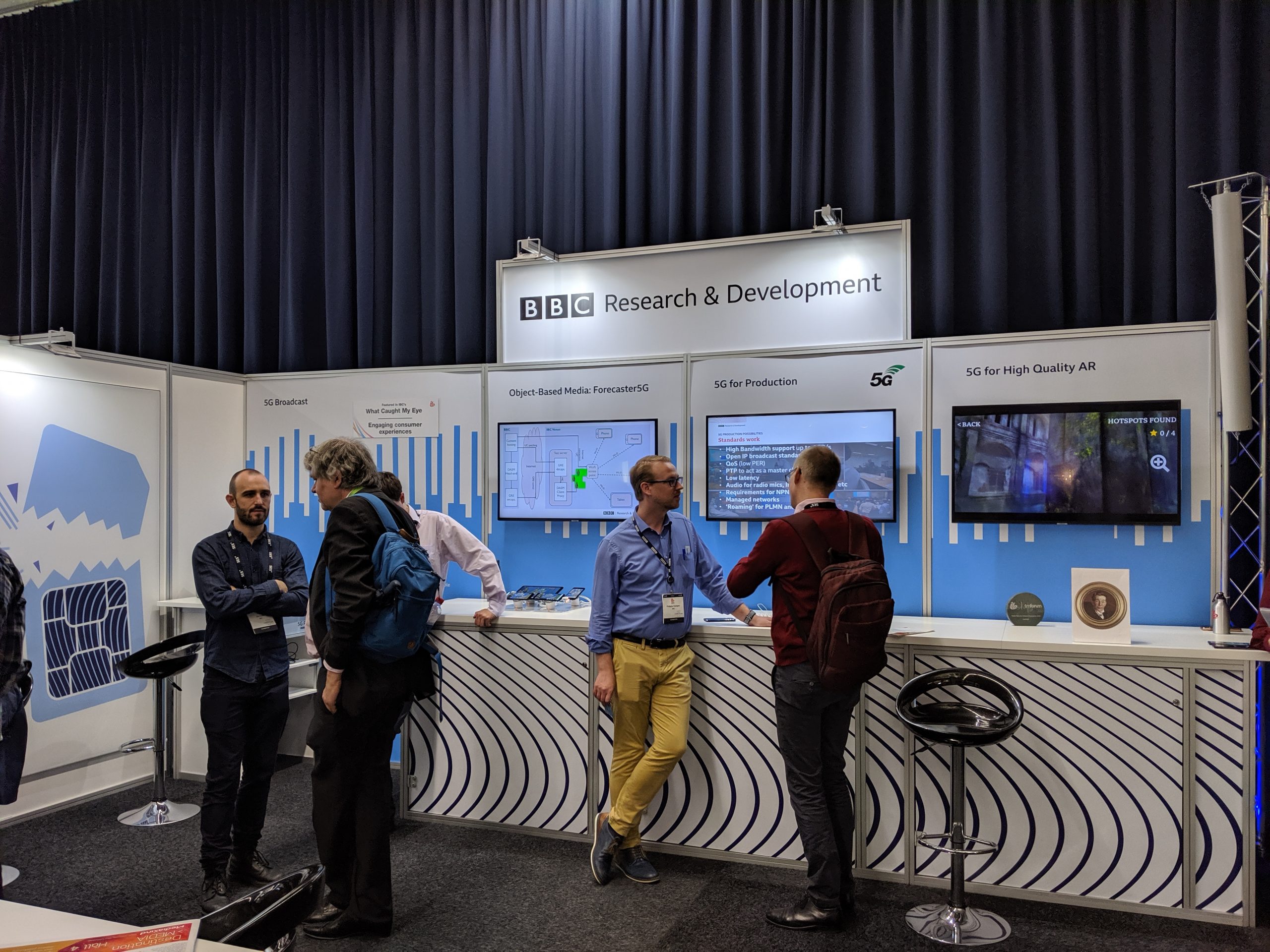 On the third and final day, I decided to do some more general exploration into the emerging technologies on display. Particular highlights here included some of the great work the BBC and others have been doing to enable streaming of AR experiences across 5G, and also the sheer amount of innovative broadcasting hardware on show.
What can we learn about connected TV from IBC 2019?
As I embarked on my journey home, I opened Netflix to watch Blade Runner 2049 on my phone. While watching I pondered the sheer amount of effort contributed by multiple parties to achieve the offline experience I was enjoying. Downloaded to my smartphone, I was watching an HD version of a video with subtitles, undoubtedly protected by DRM.
The resources and might of Netflix has allowed them to create the holy grail of OTT experiences. Yet, I do see a future whereby similar experiences will be more accessible for other providers to create. A better OTT experience appears to be becoming an increasing priority. With TV in particular, there's a consensus that we need to implement common standards. If we work together, we can solve the typical issues of video playback across vendor platforms.
FX Digital is a digital agency, providing digital solutions across emerging technologies. To learn more about our services get in touch here.