OTT (Over-The-Top) services are becoming ever popular in today's society as more of us crave convenience and availability like never before, and OTT services provide us with just that. Due to its steep rise in popularity, we expect to see the OTT market reach a value of $194 billion by 2025, symbolising the sheer potential of this space and what is yet to come.
One of the many reasons why OTT services have become so popular is due to the availability and how they can be accessed on a myriad of connected devices. Taking a closer look at one of the most popular connected devices on the market, games consoles, a staggering 88% of console owners subscribed to at least one OTT service, meaning the market and potential for content creators to reach audiences at scale on these devices is immense.
Understanding gaming consoles and their popularity ultimately comes down to the fact that they have become more than just devices to play your favourite games on. Consoles have become somewhat a staple in users' homes, acting as an entertainment and media hub. Viewers can access a variety of OTT services and enjoy a wide array of content on these popular consoles without the need to purchase other streaming devices such as the popular Amazon Firestick or Roku Streaming Stick.
The Evolution of Gaming Consoles
Since the release of the first-ever video game console in 1967, "The Brown Box", we have seen many consoles come and go over the years, all putting out superior features to create the unmatched experiences that we all enjoy today, with cutting edge technology and groundbreaking quality paving the way for the likes of the big players today, most notably Playstation and Xbox.
Over the years, gaming consoles have become more than just a device to enjoy your hardcore gaming sessions on. They have become an all-in-one media and entertainment platform. With fierce competition in the gaming industry, console creators have found the need to step up to the plate and deliver more for users, allowing them to maintain their superiority in the market, hence the introduction of OTT apps in recent years.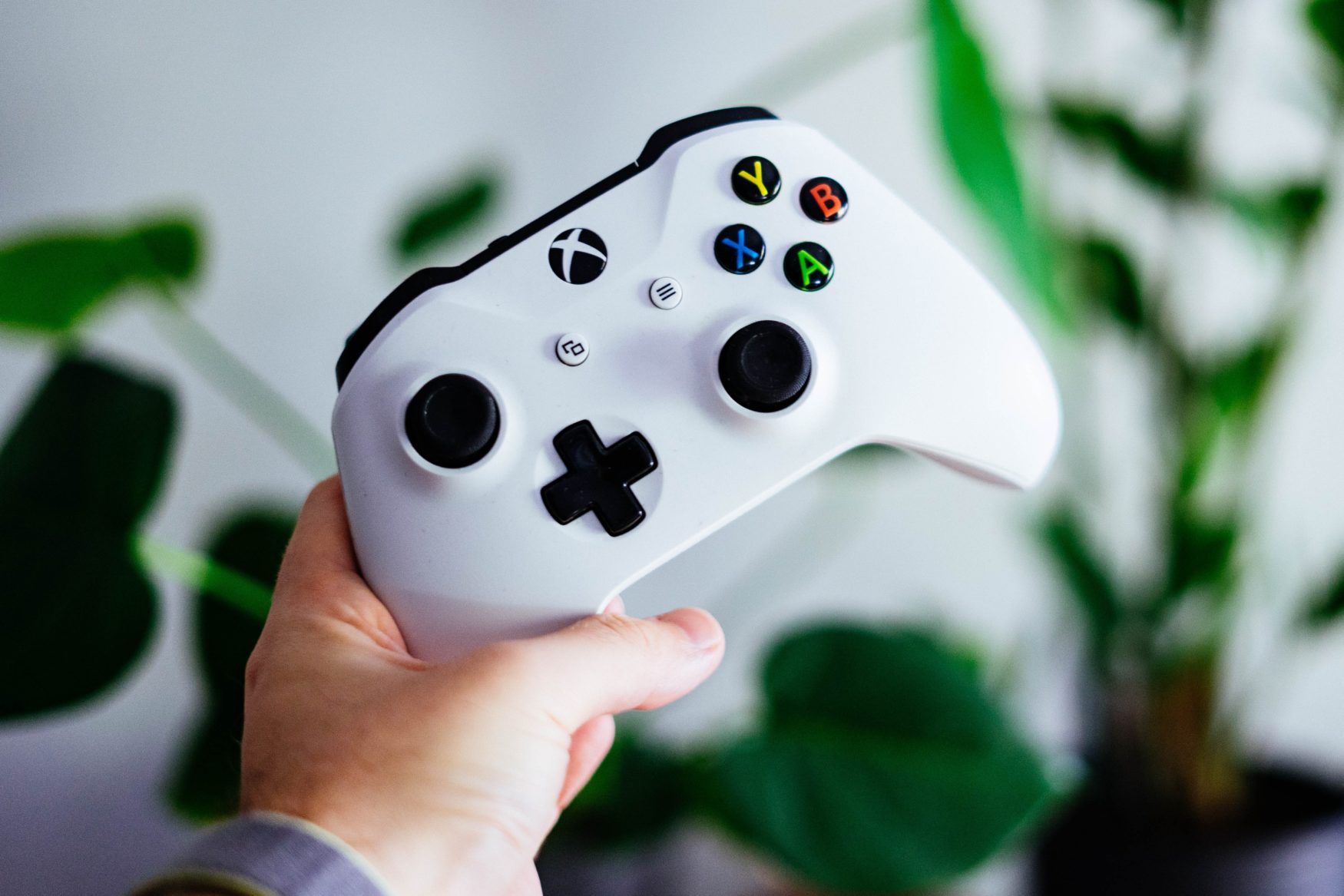 OTT on Gaming Consoles
With 53% of US households now owning a video game console, content creators understand that these consoles provide a world of opportunity, allowing them to reach mass audiences at scale, and developing apps for gaming consoles offers users new ways to interact with their brand.
Target demographics for gaming consoles seemingly overlap with the demographic interested in OTT content, and with the eye-watering figure of 88% of console figures subscribed to at least one OTT service, it's apparent that console manufacturers provide this streaming capability to aid their share of the market.
By including OTT capabilities on gaming consoles, this can increase the value of a console, allowing for higher price points and meaning manufacturers can stay ahead of the already rife competition in the market. Looking at it from a user's perspective, a gaming console that not only provides gaming functionalities but comes with the additional bonus of being able to stream video content through OTT apps eliminates the requirement for other streaming devices in the home, and for cord-cutters, a gaming console such as a PS5 or Xbox Series X can ultimately replace all entertainment devices in their house.
This functionality overlap happens to align with the demographic overlap already present, meaning gaming consoles are a win-win for a large portion of users and manufacturers alike.
What the future of OTT on Gaming Consoles looks like
The OTT space is continuing to grow at a rapid pace and is showing no signs of slowing. With US households streaming nearly 300 million hours of OTT content each day, the market penetration and growth is gargantuan.
Rewinding to late 2020, both Playstation and Xbox released their next-gen consoles, PS5 and Xbox Series X. The release of these two next-generation consoles has opened up more doors for content creators to reach even wider audiences than before, with the Playstation 5 expected to sell 67.3 million consoles by 2024. Content creators have the ability to take advantage of these new consoles that include awe-inspiring features such as Ultra HD and 8K video output to create an unparalleled movie-like experience with incredible graphics, all available through a next-gen console.
The future is certainly bright for OTT on gaming consoles no matter what content you are providing, as consoles allow you to be where a large proportion of your audience already is. The intersection between gaming and OTT streaming is prosperous, and taking advantage of this key demographic of users that own consoles will certainly play a factor in a content creators' market share going forward. Understanding how gaming consoles can represent a wide range of entertainment options means a promising future is ahead for those that show up where their viewers are.