Smart TVs have rapidly increased in popularity in recent years thanks to a shift in technology and media consumption across the globe. In 2014, only 11% of households in the UK owned a Smart TV, whereas fast forward to 2021, nearly 67% of households reportedly now own one, symbolising the rapid penetration of these connected devices as a result of a change in consumer habits and behaviour as technology continues to shape the way we live.
With the rapid surge in Smart TV usage, huge brands such as Sky, Comcast, Amazon and Roku each understand this change and have adapted their strategy accordingly in what is an extremely fragmented and competitive market. With this shift in consumer behaviour, brands are now introducing their own branded Smart TVs in order to stay ahead of the game, maximising their opportunities for growth and market penetration on a global scale.
In this article, we will look at a number of popular brands and consider their strategy in this extremely fast-paced industry with the introduction of their own branded Smart TVs.
Sky
British broadcaster and telecommunications giant Sky is no newcomer to the world of television, having entered the scene in 1989 as the UK's first satellite TV service with 4 free to air channels including Sky News, Europe's first 24-hour News channel. Since then, Sky has predominantly sat towards the top of the pecking order in terms of audience share in the UK behind other leading TV broadcasters such as the BBC, ITV and Channel 4.
As streaming continues to carve out a stronger foothold in the global market, Smart TVs are appearing to lead this category with a massive 157% year-over-year increase in viewing hours throughout Q4 of 2019 and Q4 of 2020, almost certainly fuelled by the pandemic. As a result of this change in consumer habits, Sky is tapping into this behavioural change by recently announcing the launch of Sky Glass, the brand new streaming TV that not only includes a pin-sharp screen but everything you need to tune in and watch movies, entertainment and sport.
Sky Glass is undoubtedly Sky's most innovative product to date. The new range of QLED TVs are available in 43inch, 55inch and 65inch screen sizes, enabling you to watch satellite channels without a dish, plus a whole lot more, with the TV even claiming the crown of being the world's first TV to be certified CarbonNeutral®. The introduction of Sky Glass will allow Sky to compete with streaming gadgets from the likes of Amazon, Roku and Google in order to allow them to increase their share of the market and become the streaming TV of choice as consumer habits continue to change at a rapid pace.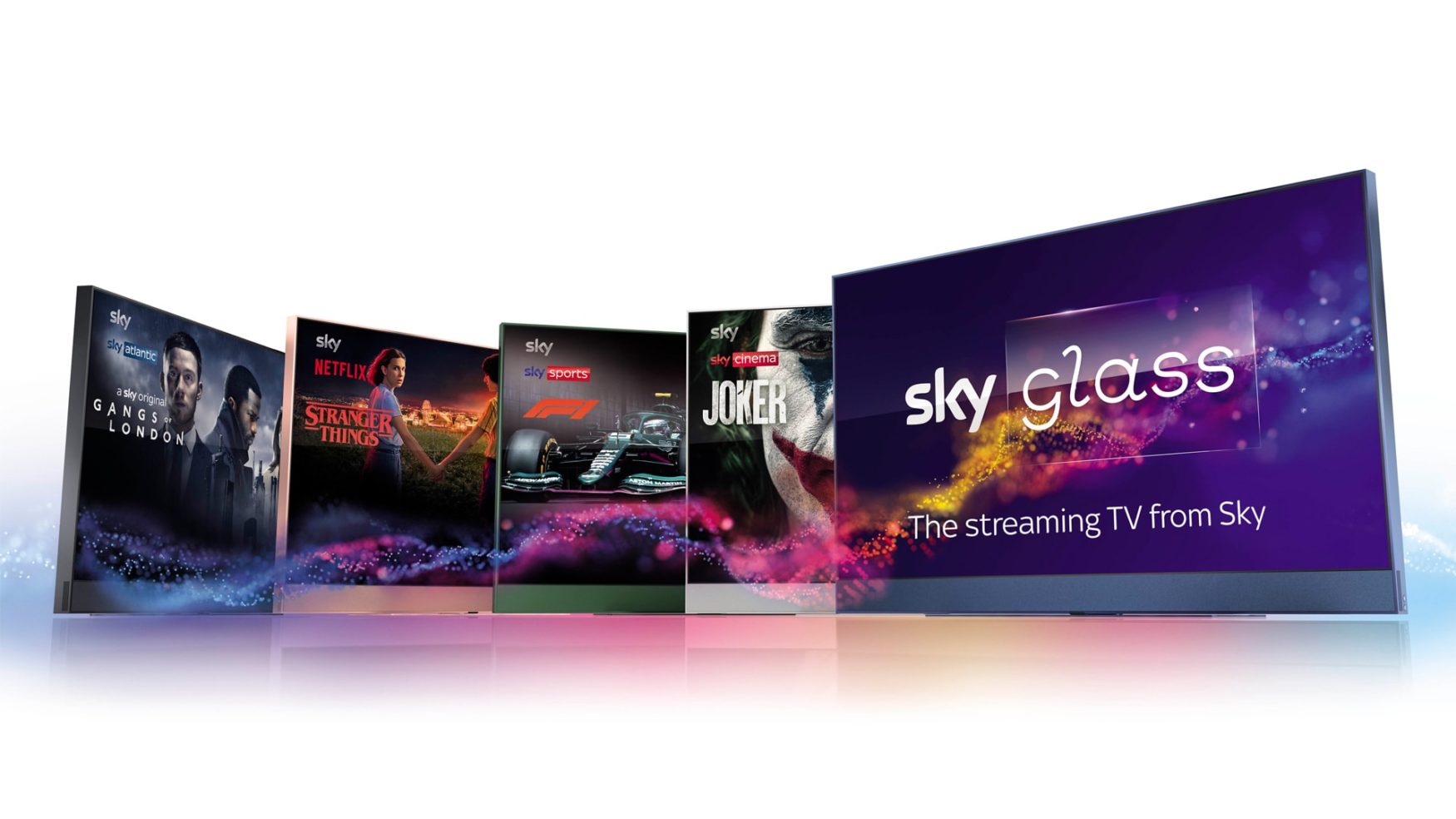 Sky's new product will allow them to become the master of their own destiny and branch out to the global market, as those who choose to stop subscribing but who own a Sky-branded TV would still be subject to the editorial decisions made by the broadcaster, including where to place adverts for the latest blockbusters coming to Sky Cinema or discounts to Sky Sports, for example. Launching its own smart TVs also represents a significant shift in strategy by Sky, which has previously invested heavily in the Sky Q advanced TV platform as its primary engine of growth on the technology front. As Sky appears to shift away from the Sky Q set-top box and focus more on their new Smart TV, we could well see a push internationally to help gain a larger foothold within the industry.
In a statement from Sky, they have said:
"Sky has always aimed to give people what they want before they know they want it and to make things easy for customers. That's why Sky is redefining and creating a new category within the TV market to reach even more households. By taking this step, Sky will operate across the whole value chain, from content production, through to connectivity and aggregation, all coming together on the Sky Glass screen."
The introduction of Sky Glass is a clever move from Sky, putting customers at the forefront of what they do. This strategy, coupled with their biggest ever marketing campaign, will allow Sky to be in more homes than ever before with their new, somewhat affordable Smart TV. This could just be the very start of this new breed of "streaming TVs", with a very promising future ahead.
Contact the Connected TV experts.
Contact us now
Comcast
Comcast, a major American provider of cable television, entertainment, and communications products and services create technology and entertainment that "connects millions of people to the moments and experiences that matter most", having done so since 1963.
In recent news from Comcast, they announced the launch of XClass TV in partnership with Chinese electronics manufacturer Hisense, extending the reach of the company's global technology platform to Smart TVs. Comcast has decided to cut out the middle man (cable providers) and own that relationship with the consumer by going direct, which is crucial in enabling them to continue growing and cementing themselves as serious players within the OTT industry.
With Comcast's new line of Smart TVs, the streaming-entertainment platform will be available to consumers across the U.S. who don't have an Xfinity Stream subscription. The cable operator is looking to widen its addressable market as its base of Xfinity TV subscribers has steadily declined over the last few years, and with the introduction of this new product in partnership with Hisense, Comcast is attempting to reclaim its share in what's becoming a heavily crowded market.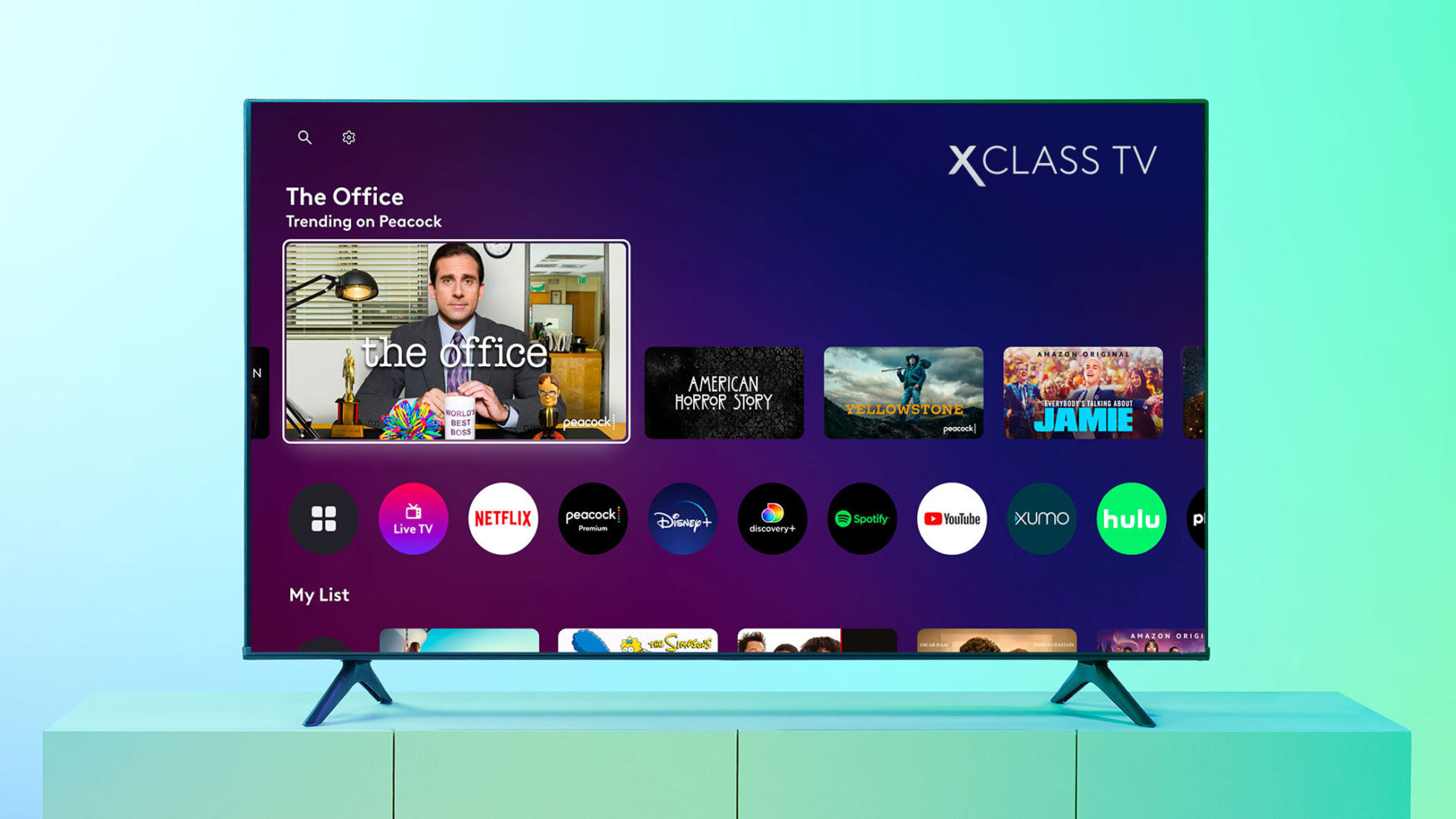 The XClass TVs are built on the same technology platform that powers Comcast's other entertainment and connectivity products and services, including Xfinity X1, Xfinity Flex, Sky Glass and Sky Q. Sky was in fact purchased by Comcast in 2018 for £30 billion, giving Comcast access to 27 million subscribers across Europe. With Sky having backed the production of shows for Amazon, HBO and Showtime, in addition to being well-known for its sports broadcasting with the Premier League, Comcast is beginning to carve a much larger international presence in these fields through this acquisition alone.
It's evident that this move made by Comcast is to enable them to take their technology out to a larger addressable market as Smart TVs continue to grow in popularity, with global Smart TV ownership set to exceed 50% by 2026. Comcast is leveraging this new product as a means of widening their audience reach and tapping into the realm of building their own Smart TV to compete with the big players in the industry which comes at a crucial time for the brand, as during the first six months of 2020 alone, 815,000 of its customers cut the cord.
Going forward for Comcast, the introduction of the new XClass TV could be fruitful for the brand. This new TV, coupled with the acquisition of Sky in 2018, will see Comcast's strategy begin to really take shape as it attempts to snatch more of the market which is currently held in a tight grip by its competitors. Time will certainly tell.
Amazon
Amazon needs little introduction. The multinational tech company is regarded as one of the world's most valuable brands and has long been at the forefront of driving technological innovation and change on a global scale. The heavy hitter runs the second most popular video streaming service in the world, Amazon Prime Video, announcing this year that it had surpassed 175 million subscriptions to their service.
With the Connected TV landscape continuing to heat up at a rapid pace, Amazon recently announced the launch of their new first "built" Smart TVs; Amazon Fire TV Omni Series and Amazon Fire TV 4-Series in a bid to rival the other gargantuan brands within the industry. With Amazon's technological prestige, the company has released two new Smart TVs to further bolster its reputation within the TV and streaming space, and with the number of Amazon Prime Video subscribers worldwide set to hit 243 million by 2026, these new products have come at a good time for the brand.
With the introduction of these new Smart TVs currently only available to purchase in the U.S., we could soon see them available in European markets, meaning Sky will soon see another competitor landing on its doorstep to rival its new Sky Glass TV.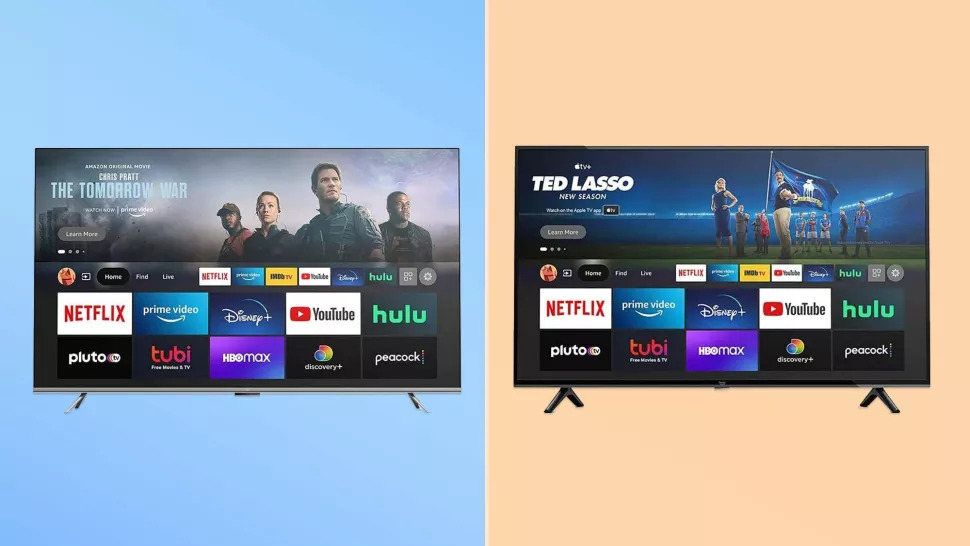 The Amazon TVs will unsurprisingly have Amazon baked into their core with buyers needing an Amazon Prime account or one of Amazon's devices such as the Echo Dot to unleash the TVs full potential of the product. Utilising this to their advantage, Amazon can somewhat goad buyers of their new TVs to subscribe to their Prime service, but that comes as no surprise, helping to further boost Amazon's growth, allowing it to continue snapping at the heels of Netflix.
Seeing as Amazon has released an enormous catalogue of successful hardware products in the past, the tech giant now has a particular focus on the Smart TV market and wants to put its name on the biggest screen in your home; the centrepiece for living rooms around the world. Interestingly enough, with Amazon being a marketplace as much as it is a manufacturer, and with the ability to push its own products front and centre or undercut the competition on pricing in order to gain momentum, these Amazon-branded Smart TVs will most likely fare better than some. It goes without saying that Amazon is very well-positioned to compete in this race to own in-home entertainment and the future for the brand in this space appears to be very exciting.
Roku
Roku, an American TV set-top video streaming device and Smart TV manufacturer has a long history within the video streaming industry that dates back to its first streaming product launch in 2008. Fast forward to today, Roku has a strong grip on a staggering 51% of the streaming box market, symbolising its strength in a streaming mega-hub that is the U.S.
Roku is in fact no newcomer when it comes to building Smart TVs having launched its first branded Smart TV back in 2014 in partnership with TCL and Hisense, with which Roku still has strong relationships with having released newer models to the UK market in June of 2021. Seeing as Roku already had a major foothold within the U.S. market, the penetration of the market in the UK was a bold move made by the brand in a time where competition is the highest it's ever been. The introduction of their new Smart TV range in the UK will help to maintain their strong sales growth and go on to increase their market share, potentially fuelling a large uptake in user numbers for the brand and allowing them to further cement themselves in the UK market. More on Roku's market penetration of the UK here.
Roku's primary focus traditionally lies within their streaming players, however, the introduction of their Smart TV offering back in 2014 was a sharp move in helping to compete in the market at a time where streaming and Smart TVs were somewhat in their infancy. Pioneering this field from an early stage has allowed Roku to reach the levels where they are capturing a significant 30% share of global big-screen viewing time (Q1 of 2021), further solidifying their position as a streaming powerhouse on a global scale.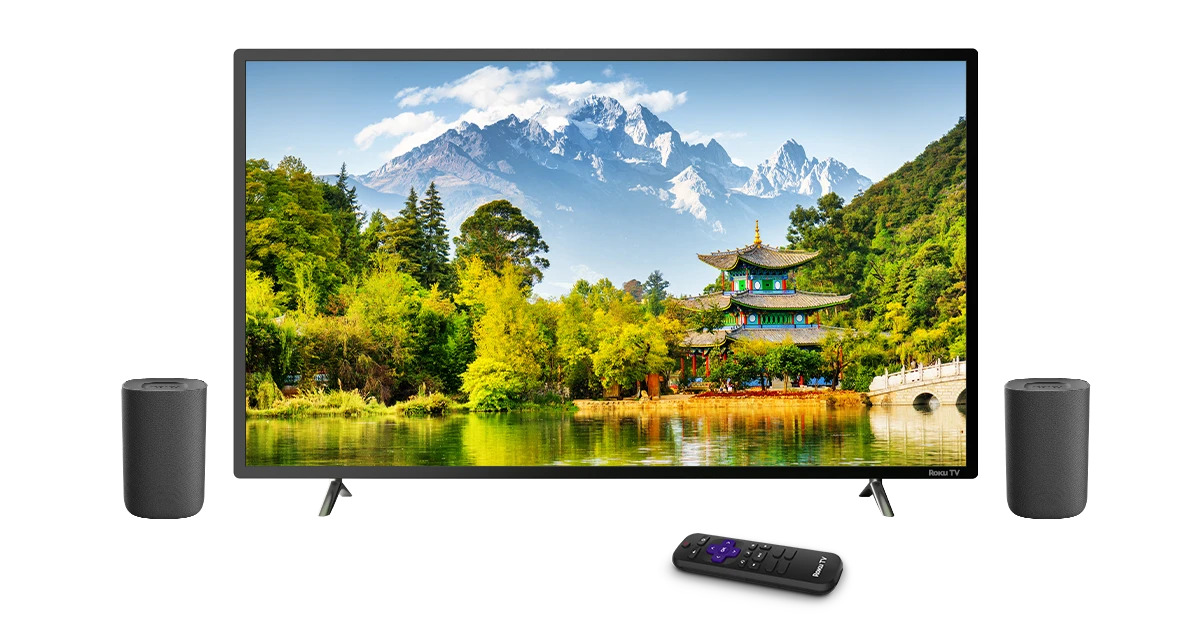 Having long been in competition with the big players such as Amazon and Google, and by innovating from as early as 2014 with the introduction of Smart TVs, it appears that Roku has always been somewhat ahead of the curve as a brand. The release of the Roku Smart TV in a time when Smart TVs were very much in the early stages of adoption proves how Roku has a passion to innovate and tackle the competitive market head-on in order to stay relevant.
With the penetration of the UK market well and truly underway, it is evident that the potential to dominate the UK market is there having already managed to grow their share of the market in the U.S. significantly, as by the end of 2019, every third Smart TV sold in the U.S. was running Roku's operating system – very interesting.
The war rages on
The war of the Smart TVs carries on with no signs of any brand claiming the crown of the Smart TV world. With big-name brands continually at the forefront of innovation, and with aspirations of penetrating the global market, this competition may forever be a part of the industry, but who's to say it's a bad thing?
With Smart TVs continually on the rise, brands such as Sky, Comcast, Amazon and Roku are fiercely battling it out in a bid to take home a larger slice of the pie by releasing their own branded TVs. Releasing these products provides a number of benefits such as widening audience reach, capturing more insightful data about viewers and being able to get closer to the audience by going D2C, and these can all greatly benefit these brands and allow them to become figureheads within this industry.