With the OTT space skyrocketing to unparalleled levels over the last few years, and with an eye-watering projection of growth that will see the OTT space worth $139 billion by 2028, competition between brands is raging fiercely.
With such projections for the space, and with more brands entering the space than ever before, brands going Direct to Consumer are looking to innovate and craft an experience unmatched by their rivals. That's why engagement on your OTT platform has never been more important.
In a world where we have become so accustomed to the likes of the big hitters dominating our screens – such as Netflix, Amazon Prime and Disney+ – it's a crucial time for brands in this space to put engagement at the forefront of their OTT platform strategy to help take it to new heights and begin rivalling others in the space. Customer churn has become one of the most significant challenges for OTT businesses, and if one platform isn't providing the viewer's desired experience, it's easy enough to simply jump ship and find another service, meaning OTT providers must develop strategies to entice viewers to continue using the service after the initial viewing experience and become loyal customers.
In our latest blog, we delve into six ways that you can engage users on your OTT platform to help champion your brand to success.
1. Understand and leverage your data
With the OTT market becoming ever more crowded, customers are spoilt for choice when it comes to choosing which OTT service to subscribe to, making customer churn a real problem for brands trying to gain a foothold in the market. With that being said, viewer acquisition has become more expensive and challenging as the market becomes crowded with brands trying to claim their share, hence why understanding and leveraging your data is important.
By reviewing data on your platform, it gives you the capacity to aggregate data sets and develop a 360-degree customer view. This means that you can use more accurate churn prediction models as well as real-time and historical data, user data and user behaviour, along with other associated data to identify subscriber clusters with a high churn risk. You can also get detailed insights into the leading causes of churn and can proactively look into solutions to solve this potential problem before it becomes one.
Gaining a deeper insight into what influences user behaviour is crucial in helping to better understand which areas can be improved to help boost engagement. Streaming analytics plays a crucial role in giving you this information, giving you a thorough understanding of the viewer experience. From here, you can then better understand and benchmark the things that matter most; in this case, engagement and retention.
Understanding and leveraging your data is one of the most important ways to engage and retain customers on your OTT platform, helping you make more informed business decisions on a number of things including programming choices, marketing effectiveness, and cross-selling and upselling opportunities. Understanding each of these points through the power of your data will help drive that all-important engagement and bring your OTT platform the success it deserves.
2. Carve your niche
Personalised experiences are becoming a staple on OTT platforms as the drive towards more tailored content becomes more prominent. Carving out a niche with your content is incredibly important to boosting engagement, and something that will play in favour of the growth of your platform as you'll be providing that niche content tailored specifically to your audience.
With the likes of the big services such as Netflix, Disney+ and Amazon Prime Video all growing their audiences significantly in recent years, interestingly, niche subscription services have seen subscriber levels grow more than twice as fast compared to the seven biggest subscription services in the past two years. With these global leaders taking the majority share of the market, it's important you carve that content niche and ensure people stay engaged, as there are lots of other services out there willing to take their hard-earned money.
Carving out a niche has had a profound impact on engagement levels for smaller OTT platforms in comparison to the big hitters, mainly down to the fact that smaller OTT platforms have capitalised on a specific customer base. Carving a specific niche, however, can lead to a limited ceiling of growth. But if you are catering for your audience with the quality, niche content they are after, along with a sleek and well-designed application, your app will almost certainly drive those engagement levels through the roof.
Remember users birthdays

When users go through your sign up process, make sure they register their date of birth when capturing personal information, so that you can hit them with that personal birthday email when the time comes. It's the personal touches that go a long way. Who knows, they may even treat themselves on their birthday by watching some of their favourite content on your platform.
Ensure the unsubscribe process is easy

Parting ways with users is an unfortunate process, but inevitable for any OTT platform. As this is the case, you need to ensure that the process is as easy as possible for the user. It's not to say that you can't put up a solid fight to keep them by offering discounted rates on your services, or even breaks from subscribing, but always ensure the process is quick and seamless.
Get personal
Fortune favours the brave, so don't be afraid to get personal and try something new. Why not get personal with the user and send them a thank you message after subscribing to your service for 1 year asking them if they're satisfied, for example? It shows you care and value their opinion by taking the time to thank them for using your service. Like we've said before, don't be afraid to get personal.
Connect with your users in new ways.
Contact us now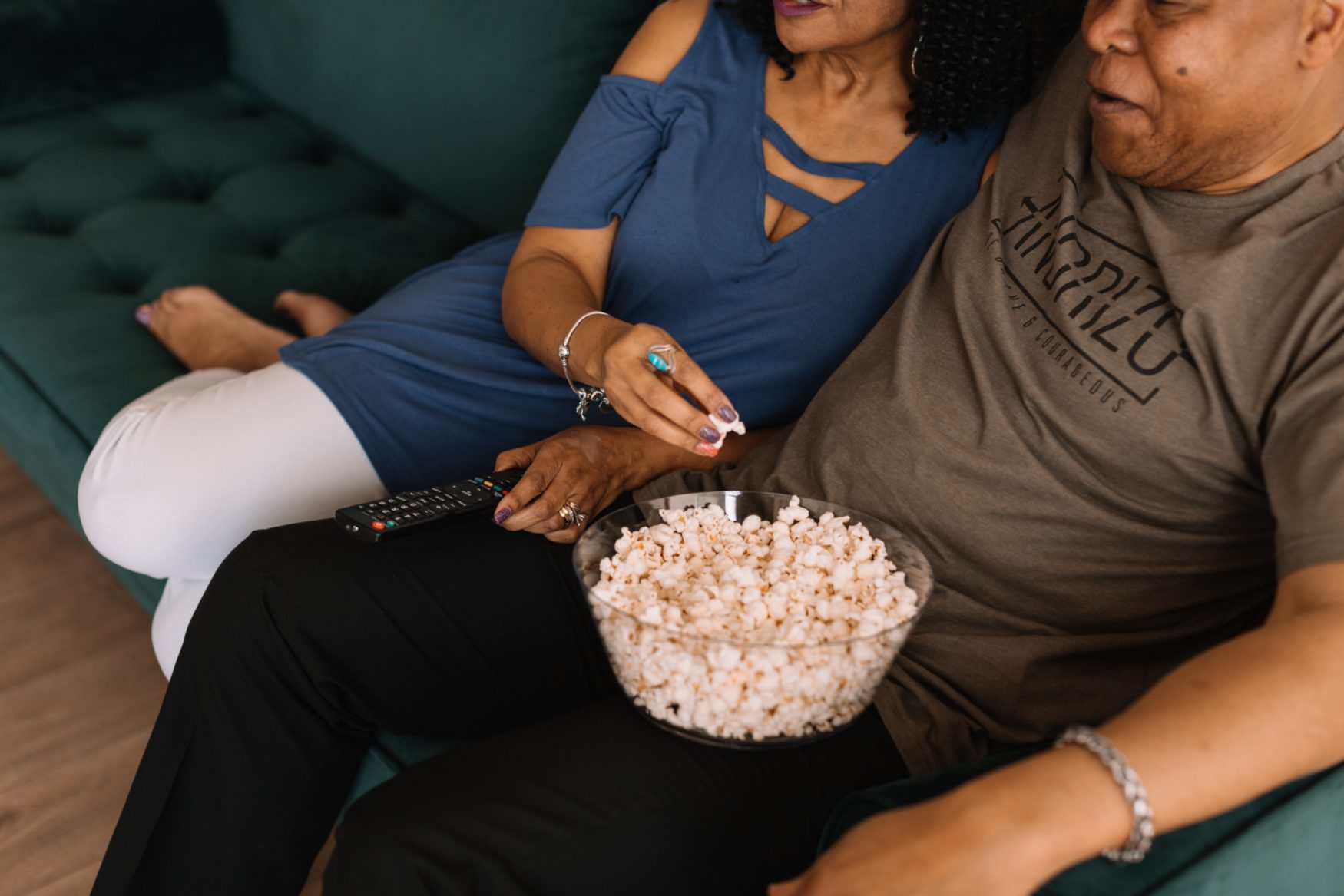 4. Leverage email communications
Getting customers' attention through the power of email marketing can be a difficult job at the best of times, but when done right, can provide a number of benefits when it comes to engaging users on your OTT platform.
Many OTT platforms try and provide users with a wide range of content to accommodate preferences for large user bases. With such vast content libraries available, leveraging email communications to your audience is a great way to engage with them. Tying into the first point regarding your data, another thing you can do with that data is act on it by sending emails when a new show or film is added to the platform based on existing viewing habits. Emails like this instantly resonate with your audience as you're leveraging the power of email to communicate and recommend them something they might like. This email isn't just a random email either, it's backed up by data and analytics for this viewer based on their viewing habits, so they're bound to be intrigued.
When sending email communications to your audience with new recommendations, make the process of what you want them to do as easy as possible. For example, if you want the user to watch the first episode of a new series that your data suggests they would like due to their viewing habits, in that email, make it clear and simple. Include a large 'Play' button or 'More Info' button to make the process effortless. Users will engage with this as it's something they will most likely be interested in, plus it's easy to navigate.
5. Push notifications
To some, push notifications can be somewhat bothersome, but when used correctly, they can provide many benefits in terms of engagement. Utilising the capabilities on smartphones and giving users the option to opt-in for notifications from your platform opens up a world of opportunity, allowing you chances to reach out and grab a user's attention when it matters most.
Again, leveraging the power of your data, one of the most powerful weapons in your arsenal, will allow you to better understand the viewing habits of your audience and provide push notifications for the content they may be interested in. For example, if someone was to follow season 1 of a popular show on your platform, this data will register. Eventually, when season 2 finally lands on your platform, your data can help you understand which users watched season 1, allowing you to then send out notifications to inform that segmented audience that season 2 is now available to watch.
However, tread lightly with this one, as too many push notifications can become irritating. Make sure your notifications are carefully crafted and relevant as to not be over intrusive, but instead engaging.
6. Provide a multi-device viewing experience
Convenience has become one of the single most important things that users look for when signing up for an OTT service, so it is incredibly important to consider delivering a multi-device viewing experience to your users to allow them to consume content on multiple devices, no matter where they may be.
With the rise in popularity of Smart TVs which saw a 37% increase at the end of 2021 compared to the same period of 2020, launching your OTT platform on these devices is definitely worth considering to capture engagement. With multiple options available to house your platform, and considering the convenience factor that people crave, make sure you are driving the value for viewers by being where your audience is, ultimately helping to drive that engagement. This way you can consider other platforms such as set-top-boxes and games consoles, alongside the more traditional web and mobile options. Although not every platform is relevant to your business and strategy, it is crucial to do research regarding how and where your viewers want to access your OTT app, another reason why leveraging your data is extremely important.
Conclusion
With so many options to keep users engaged on your platform, making sure you test, innovate and experiment is crucial to the future success of your service. With mega predictions for the OTT market in years to come, competition will continue to increase with ferocity, and making sure you consider the six tips we've laid out will help take your platform to that next level, ensuring each user is engaged and loves the service you provide.
It's all about going above and beyond, and there are a number of ways you can utilise the tools at your disposal. Let's prevent that churn and keep users engaged. To OTT and beyond!