Connected TV
The world of TV is ever-changing. As leading Smart TV and Android app developers, FX Digital is passionate about delivering an innovative and expansive service for clients. With the rise in popularity of OTT and VOD services, FX Digital has the tools to give you a state-of-the-art, bespoke service to help you stand out from the crowd. The power is in your hands.
Contact us
Smart TV app development extends
possibilities
We work closely with organisations to deliver a personable and supportive service, working on a close basis with clients to provide a service that is not only unique but also innovative in its approach. Some brands may opt for a more generic approach, using off-the-shelf Smart TV applications. Although this may save money in the short term, in the long term companies can run into restrictions with technology and licensing costs etc.
As experts in the field, FX Digital supports all major TV-connected devices and platforms and can give you a speedy and efficient service to boost your brand. We support you at all stages of Smart TV app development, giving you constant industry insight.
Work with FX Digital on your Connected TV App.
Contact us now
You can trust Smart TV app
development
We understand that this can be a complicated and challenging process. It is key for Smart TV app development to stream across multiple territories and devices. Missing out on the support of a major platform can have a detrimental effect on the brand. At FX Digital, we launch the application onto many devices, allowing for a greater user experience. We work in Android TV app development to ensure a multifaceted business operation.
We are passionate about elevating the client and viewer experience and we're genuinely excited about what we have to offer. To find out more about who we are, please visit the About Us section above and have a look at our insights to see some of our work.
Join the Smart TV revolution now.
Get in touch with us today

OTT platform support
FX Digital supports all major TV-connected devices and platforms
An Integrated
Approach

to Smart TV App Development

Here at FX Digital we take an integrated approach to working with you and your in-house team to develop scalable Smart TV apps or Android TV applications that work with your existing technology and business processes, allowing your team to manage and scale the application ongoing. When designing your TV app we follow a set of TV application UX fundamentals  to ensure we create an enjoyable user experience.

As an integrated team, we have experience working in an Agile environment, providing training sessions, sharing knowledge and working onsite if required. Additionally, our office space in Shoreditch can cater for members of your team to work alongside our team to produce exceptional results.
Collaborative working on TV app development and Android app development helps to ensure that not only is the project a success but that we also put measures in place so that your team are fully informed on the development approach and have capabilities to maintain and support the application if desired.
As partners of our clients, we provide resources and expertise following the launch of applications and can be hands-on in development, or support from a consultative basis, tackling bigger business challenges as and when required
CMS
Whether you're using an in-house proprietary CMS or a third-party solution, we have experience catering to both. We are comfortable working with APIs, and can integrate with your CMS to surface video content into the front end of your TV application. We also have good relationships within the industry and can help you to find a CMS and VMS to suit your requirements.
Business
Model
We have worked to support various revenue models, and our considerable experience with a range of TV and video technology means that we can implement advertising rolls server or client side across the TV platforms.
The team at FX Digital also has an in-depth understanding of the subscription and revenue share models of the various platform vendors. Further to this, we have worked closely with teams at platform vendors, and have invaluable knowledge of their application submission processes.
When Developing TV applications it's important we review and follow governing bodies such as Ofcoms guide to video 
on demand.

We work with a range of platforms including
Content
Protection

for Smart TV App Development

Content protection plays a vital role in the monetization of premium digital video content. As a result, media & entertainment brands typically protect their content with Digital Rights Management (DRM) using solutions such as Widevine, Fairplay and Playready. However, when deploying a TV app across multiple connected devices, conflicts can arise between the video player, device and DRM solution. There can often be a fine line between the strength of protection and the limitations DRM presents per platform in reaching your audience.

Here at FX Digital we have experience developing custom video players that support multiple DRM solutions and platforms, allowing your video streaming application to scale and support smooth playback on supported platforms and devices.

Outside of DRM, media & entertainment brands also have to factor in the handling of multiple territories, and licensing agreements when streaming video content. We can work with your chosen CMS to help ensure video content and advertisements are correctly configured for geo-blocking.

Find the right protection for your content.

Contact us now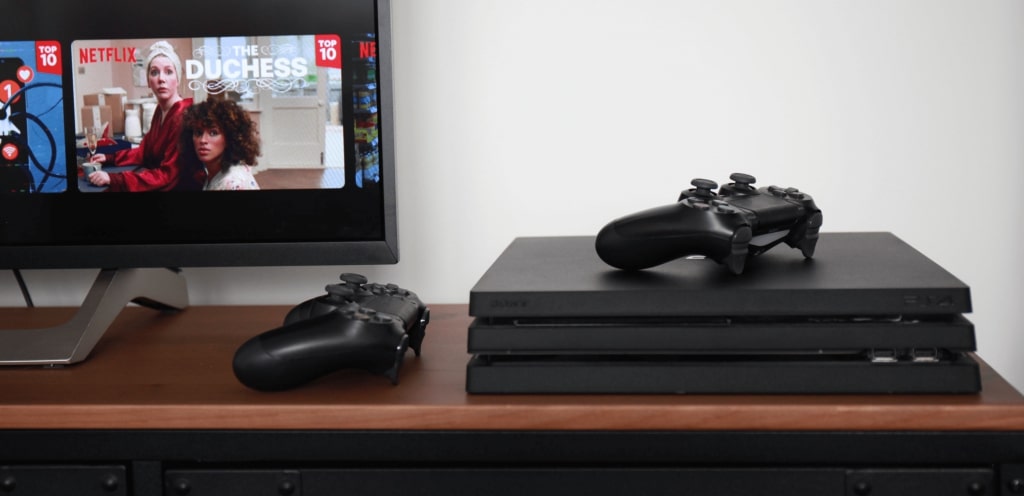 Smart TV App
Development

approach

Where possible our preferred approach to TV application development is to use a web application setup. In this scenario, a web based JavaScript application is developed and hosted on the web, and upon the opening of your application on a TV, this native application simply loads your web application into its shell. This approach allows us to develop a single web application that supports multiple platforms, therefore allowing us to be more ambitious with product roadmaps and feature releases.

For platforms where building as a web app is not an option, such as Roku, we build natively. To help us to develop web applications in a robust and scalable manner, we have developed a framework that provides essential components such as focus management and platform tools, and we can use this framework as the foundation to your custom built application.
Video
Player
An essential part of any TV application is the video player, it can truly make or break an experience for an end user and it is vital that it performs smoothly and contains functionality that users have come to expect from a typical video player. We can use a combination of HTML5 and native players to customise a player built to order with features you require such as subtitles, multiple audio, autoplay next, analytics and of course player controls. Alternatively, we can integrate with third party video players if desired.
Analytics
Following launch it's essential that you understand how your application is being used by your audience, and to help with this there are countless analytics providers that can be integrated. We have worked with the likes of Google Analytics, Adobe (DTM, Launch and Heartbeat) and Mux and also have experience working with customer data platforms (CDPs) such as mParticle and Segment. Furthermore, we have experience working with tracking partners such as Comscore and Kantar.
Smart TV App 
Development

Quality Assurance & Project Management

We take quality assurance very seriously at FX Digital, and our team of specialists will be testing and reviewing design and development throughout a typical Agile sprint. Further to this we develop test cases to allow us to perform regressions tests promptly when required during a release cycle for example. Alongside manual testing, we can also build automation using tools such as unit and snapshot test suites.

Our preferred approach when developing TV applications is Agile. We can adapt to a Scrum or Kanban style of Agile in order to better integrate with your internal teams.