A new dawn for the football industry
With the pandemic supercharging the growth of the OTT and streaming industry, it has been reported that 41% of people subscribed to a new streaming service since Covid-19 restrictions hit their country, symbolising how consumer attitudes have shifted since the beginning of 2020. As we have seen strong engagement towards digital streaming services since the start of the pandemic, it's worth noting how digital viewing has already laid down firm roots, with the pandemic accelerating this growth exponentially. But with the football industry currently in a stage where broadcasters make up the lion's share of their income, football clubs can now look towards creating their own OTT services as a means of maximising their fan engagement and monetisation opportunities, with many clubs already doing this to great success.
During the Summer of 2021, the England football team gripped the nation during their near-flawless Euro 2020 campaign. The Euro 2020 final where England played Italy set a new record for BBC iPlayer, with 7.1 million viewers streaming the match online – a major shift in consumption compared to The World Cup in 2018 where only 3.1 million viewers tuned in to watch England's final game against Sweden. Comparing the viewership figures for the two competitions side by side gives a real indication as to how attitudes have shifted towards sports streaming in such a short space of time, and the potential of this space for football clubs is also apparent to all as we welcome in this new dawn for the football broadcasting industry.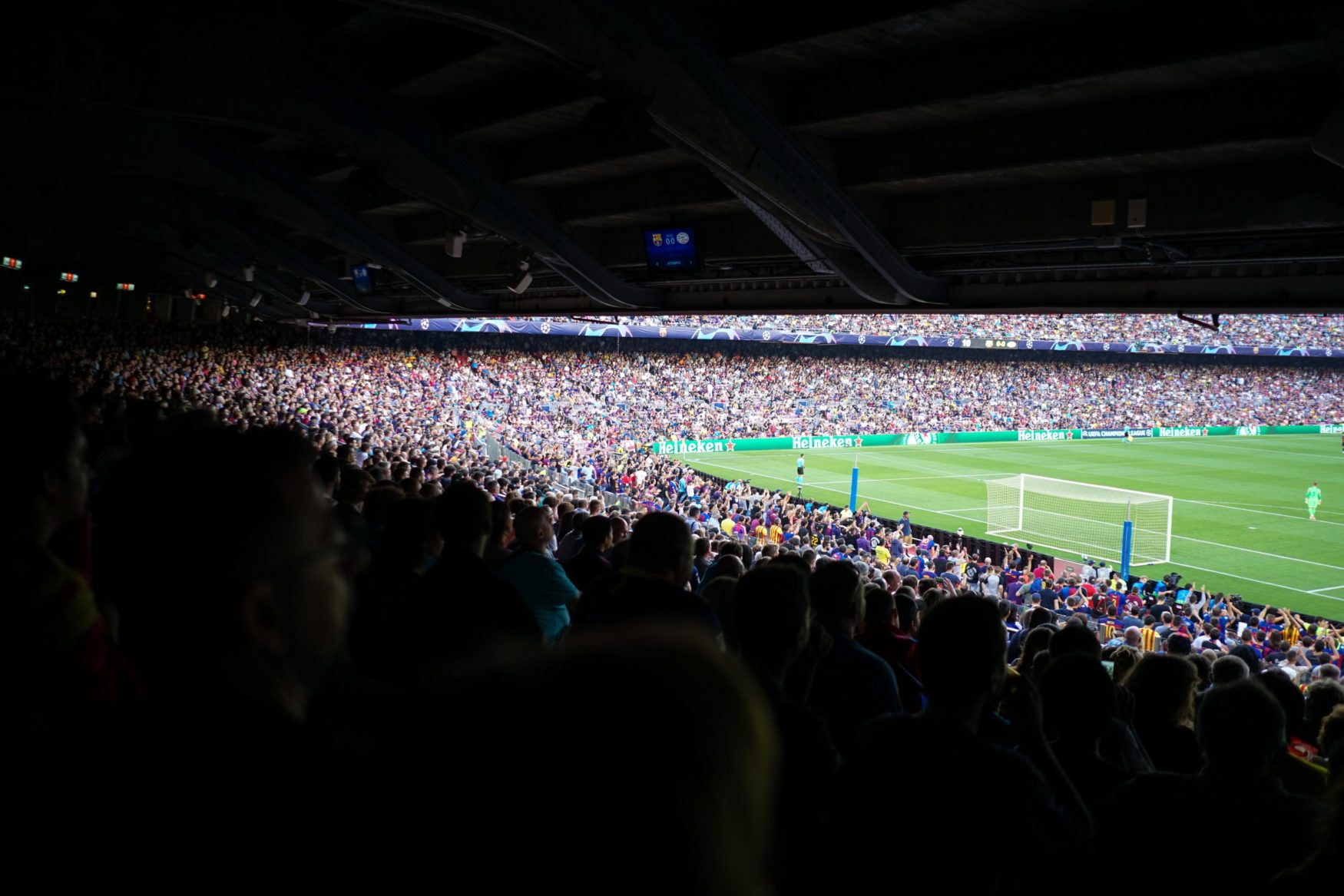 The Opportunities of OTT for Football Clubs
For football clubs keen to break into the OTT and streaming space, the scope of opportunity is immense, and having a firm understanding of this is key. Crafting a unique service that goes beyond the game will help to propel the club to new heights never seen before.
Currently, digital live sports viewership is increasing year on year, and we are seeing more sports brands than ever before releasing new OTT platforms in order to continue establishing a firm foothold in the sports media rights market, threatening the future of the traditional broadcasters, such as BT Sport and Sky Sports in the UK. With the potential of OTT comes immense opportunity for growth and scale that would earn clubs significantly more money by giving fans significantly more content for less money than traditional pay TV broadcasters.
Creating loyalty
One key opportunity that football clubs looking to break into the OTT space can look to capitalise on is how they can create and spark engagement and loyalty through unique content exclusive to their platform. For football clubs, the opportunity to design and influence fan engagement paths is a game-changer for many clubs that aim to optimise their supporters' experiences. By diversifying the content that you deliver and extending it beyond Match Days, you're able to create more loyalty with your fans for your own communication channels. In the long term, it will make more people interested in the life of your club. Not only will it allow you to become more attractive for sponsors, but it will also open new monetisation opportunities, helping revenues soar across the board.
Take Barca TV+ for example, FC Barcelona's official video platform built for its fans. Barca TV+ offers a wide range of content such as original series and documentaries, full match replays and highlights, live streams of matches, exclusive players content and archive footage of previous matches. This all-in-one OTT platform from FC Barcelona takes the fan experience to the next level and creates a digital experience almost untouched by its rival teams and competitors.
Monetise your fanbase
Another key opportunity football clubs can look to capitalise on is the potential to monetise their exclusive content through an OTT platform. With billions of football fans around the globe, football clubs have the ability to easily manage their content and also increase their revenue stream by building subscription-based services that fans are willing to pay for. 63% of UK consumers would pay over £10 per month to access sport via an OTT service, clearly signifying that there is an opportunity to monetise content as a large proportion of fans are happy to pay this cost to access an OTT service.
Adding new value for fans
By creating an OTT platform for fans, football clubs are also able to effectively manage engaging content without the limits they'd traditionally face with broadcasters such as Sky Sports and BT Sport. Football clubs would have the power to package additional content within a streaming platform such as stats, highlights, replays, fan reactions, documentaries and more, just like Barca TV+. This means that football clubs are building stronger fan bases and further maximising their loyalty with fans as they are providing a service that goes beyond the game.
Add new value for your loyal fanbase.
Contact us now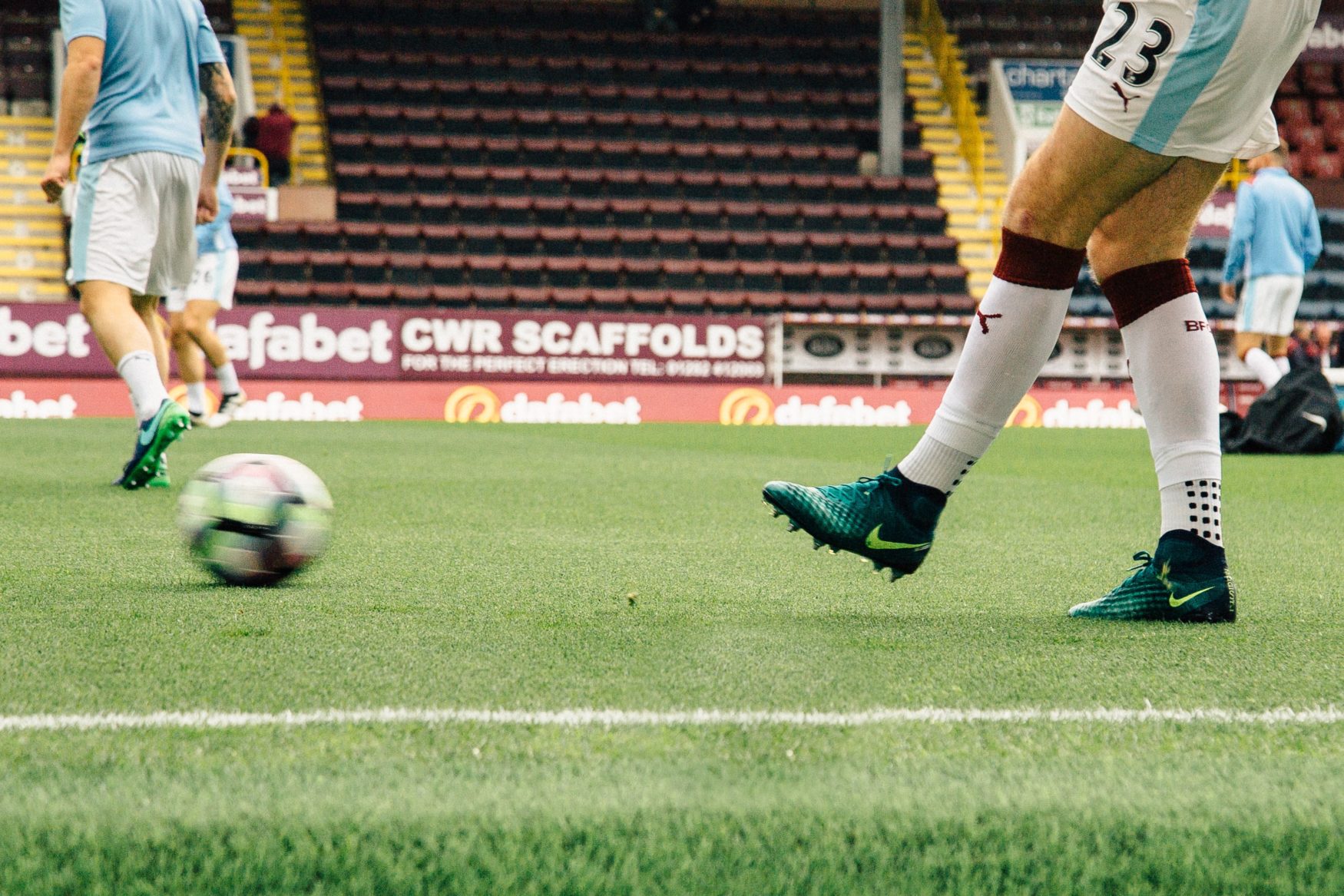 OTT In Action
With many clubs having already taken the plunge by going D2C and launching their own OTT service, there have been a number of success stories so far, further solidifying the role that OTT and streaming will play in the way we consume football content.
As previously mentioned, FC Barcelona launched its own OTT service in 2020, Barca TV+, offering fans more than 3,000 videos and over 1,000 hours of content. The subscription-based platform lets fans watch match broadcasts and on-demand videos, as well as exclusive documentaries and interviews with players, and is available worldwide. FC Barcelona is incredibly aware of the benefits of utilising their digital approach, with FC Barcelona board member Dídac Lee saying: "Our idea is very simple. We want to have a direct relationship with our fans, we want to learn about them, including what they like, and on what devices, so we can improve the fan experience." Ultimately, for the club, it revolves around placing the fan at the heart of the action, and by going D2C, the club is able to do just that, and for the fraction of the price they would traditionally pay to access live sports via pay TV.
In the UK, the Premier League – the most highly regarded football league in the world – is home to the biggest names in football. With the likes of Chelsea, Manchester United, Liverpool, Manchester City and Arsenal, viewership is off the scale, seeing an annual TV audience of 4.7 billion. With this mammoth audience comes immense opportunities to capitalise on potential engagement and monetisation prospects to help elevate these clubs to unthinkable heights.
Manchester City, one of the world's richest football clubs, launched CITY+, a subscription service allowing fans to access exclusive Manchester City content across all platforms. CITY+ enables City fans to watch full match replays of all men's and women's matches 24 hours after the final whistle, original CityTV productions, selected live women's and academy games and much more. Again, another example of the power of going D2C by providing fans with content that goes beyond the 90 minute game, creating loyalty, engagement and a relationship with the fan that clubs have never seen before.
It's time to lace those boots
Having seen the sports streaming landscape grow at a rapid rate in recent years, the football broadcasting industry has an extremely bright future ahead, with clubs and leagues intent on putting the fans at the heart of the action unlike anything ever seen before.
With the many opportunities that OTT streaming presents to football clubs, such as sparking engagement and loyalty with fans by creating an unparalleled relationship and experience, as well as the monetisation benefits that clubs could reap from going D2C, the opportunities truly are immense. The scale of growth and success football clubs could see as a result of going D2C is almost unfathomable, with a number of success stories from clubs already.
OTT will continue to shape the way we consume content in the years to come as audience behaviours and viewing habits continue to change, and now is the time for clubs to take their digital fan experience to the next level through an OTT platform specific to their club. The sky's the limit.