In recent years, video has transformed the sporting world. Today, fans of their favourite sports have the ability to bring the atmosphere to their very own devices, whether that be at home or on the go, all thanks to video changing the way we interact with sports.
Understandably, nothing can replace the feeling of attending live sporting events, but this past year has shown us that the atmosphere can somewhat be replicated through innovative video experiences. As in-person events begin to return, the innovative experiences that video has brought to the sporting world are here to stay. Video has now become an essential part of the fan experience, with teams and organisations utilising video to their advantage to connect with fans like never before.
With a mind-blowing 78% of "intense" sports fans keen to pay more for an online video streaming platform compared to traditional TV, attitudes are somewhat shifting. With the video streaming marketing continuing to boom, engagement on video streaming platforms is of utmost importance in order to cement yourself as a serious player within an extremely aggressive industry, and we're going to detail how you can keep your loyal fan base connected through innovation and forward-thinking.
Go beyond the game
Sadly, broadcasting live streams of sporting events just simply isn't enough for fans – they always crave more, and this provides several exciting opportunities to go beyond the game and give fans a whole new experience. By creating an all-in-one OTT video platform where fans can stream content on a subscription basis, you have a number of different avenues you can go down to connect with fans on another level. Creating an OTT platform allows you to give your fans content all year round, even in the off-season.
Going beyond the game can include many different things, with content being the main focus here. To keep your loyal fans engaged, there are many different types of content you can publish on your platform such as highlights, behind the scenes footage, player and manager interviews, documentaries and more, but it doesn't stop there. There is also a great opportunity to repurpose old content which can include historic championship events or highlight reels from decades ago. It's all about giving more to the fans by going above and beyond, helping you to connect with them in new ways.
Take DAZN for example, a live streaming service dedicated to sports that provides fans with access to events, both live and on-demand. DAZN subscribers can watch sports and original programming on multiple devices for a monthly or annual cost with no contract. Originally DAZN began with a focus on combat sports, specifically boxing, and provides viewers with access to an array of exciting and engaging content including live streams of exclusive fights, highlights, documentaries, classic fights and more. This subscription-based model, accompanied by its concoction of appealing content has helped DAZN to become one of the leading sports streaming platforms in the world, more recently adding sports such as football, American football, ice hockey and basketball to its list. DAZN are well and truly a leading example of how to utilise engaging sports content to your advantage to connect with fans in new ways.
Captivate your fan base and go beyond the game.
Contact us now
Create original content
Original content is as hot as ever, with more streaming platforms creating original content than ever before. If we take Netflix and Amazon Prime Video as examples, you can truly understand the benefits that come with creating original content for your platform as the two have had major success with original shows.
Considering your video streaming platform, creating original content is a tried and tested way of stirring up excitement and engagement, as well as drumming up new subscribers. You can develop featured series and documentaries focussed around the highs and lows in a season, epic match wins, thrilling cup runs or simply behind the scenes footage of the athletes themselves. As stated previously, creativity is only limited by your imagination, so thinking outside of the box is key. Amazon Prime Video has expertly executed this with the introduction of their docuseries 'All or Nothing' in 2016, focussing on professional sports clubs and national teams. The docuseries tends to film the operations, practices, and competitions of teams, players, and coaches. Professional sports teams featured within the docuseries include the Dallas Cowboys, Manchester City, Tottenham Hotspur, Los Angeles Rams and the Arizona Cardinals.
As well as creating original content for your platform to engage fans, the overall user experience (UX) on the platform also plays an extremely important role. Going above and beyond is what is going to set you apart from the rest, and by incorporating a quality UX into your platform, you're bound for success.
Let's take the video player, the central hub for viewing content on the platform. Within the video player, sports itself presents many exciting new ways to engage with fans during live streams of games, races, fights – you name it. Giving fans the ability to interact with the video player and immerse themselves deeper into the action can have a huge impact on the success of your video streaming platform, so instead of including the conventional leaderboard and scorecards within the player, how about going one step further? To immerse fans deeper into the experience, you could look to include the option to view highlights of past plays mid-game, clickable overlays (inspired by Wolverhampton Wanderers) which lets you select individual players to pull up stats, bios and even merchandise, as well as the option to view data-led insights, inspired by BT Sport's new 'Manager Mode'. There are many ways to engage, and it's up to you to tailor that experience for your loyal fan base.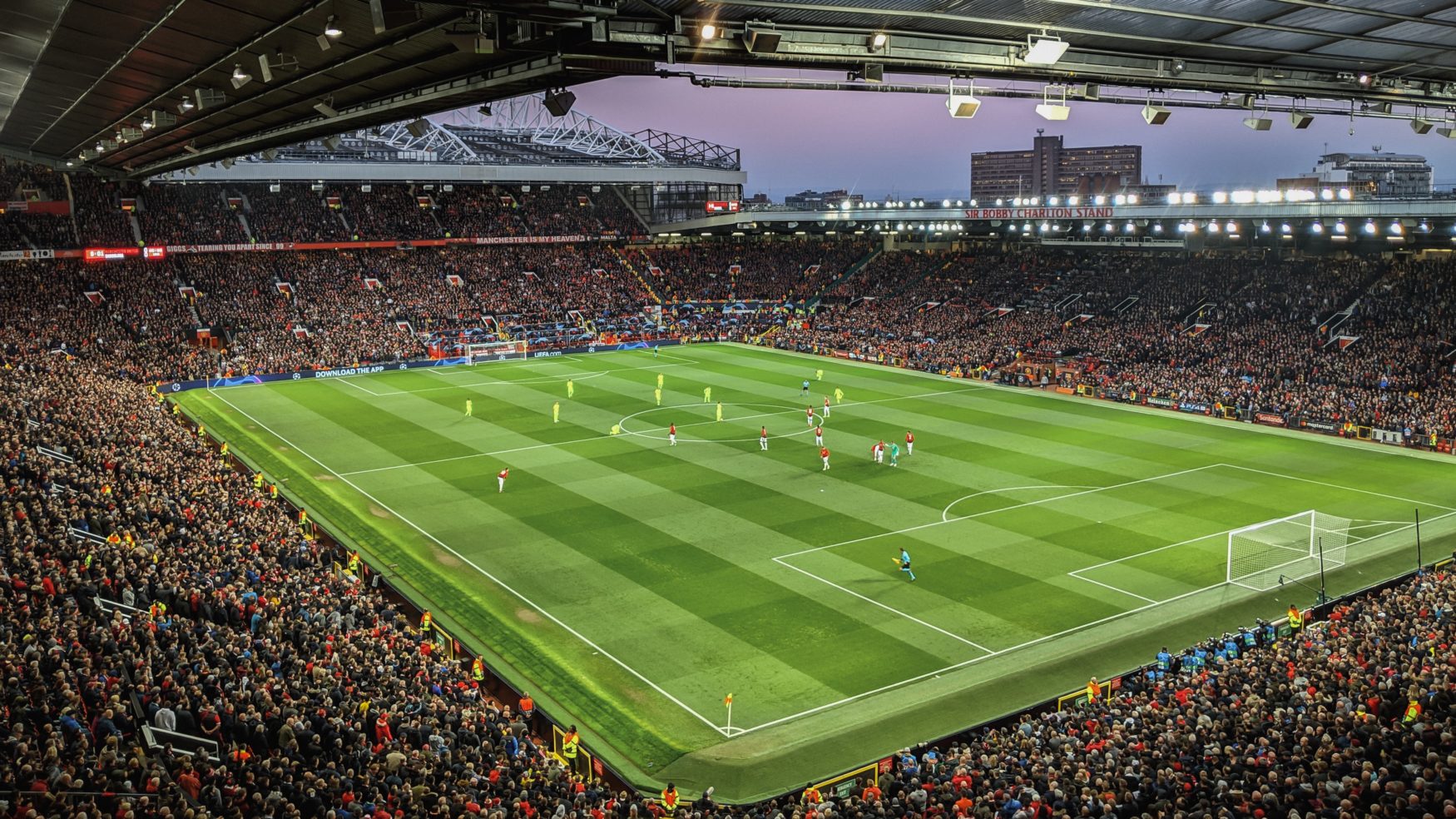 Provide a multi-platform experience
With 70% of US adults regularly using another digital device while watching TV, it's apparent that there's a huge opportunity for OTT platforms to tap into these devices to increase fan engagement on new levels. A club or team app can provide you with a number of opportunities in itself, but in this instance, we're looking at how well it can relate to your OTT platform.
FC Barcelona, one of the most well-known and successful football clubs in the world, is a great example of going above and beyond the traditional viewing of a game on a device such as a Smart TV, laptop, tablet or mobile. Instead, FC Barcelona has created apps that allow fans to watch games in VR, Fantasy Football apps, and a Football Manager app. By incorporating gamification into their app offering, they are giving dedicated fans more reasons to interact and engage with them.
The introduction of 5G technology will soon give rise to new opportunities for fans including faster streaming time, real-time betting, and synchronous gamification with live events to name a few. The importance of a second screen experience is growing exponentially, and it's time for you to capitalise.
Conclusion: More than just a sport
As the fan engagement experience continues to evolve with innovative features reshaping the way people interact with sporting brands, the opportunities are endless. With fans craving more from their favourite teams, there's always an opportunity to take the experience to a new level, which some sporting brands have done with great success.
As technology and video play a bigger role in sports, and with OTT consumption continuing to soar in popularity, it's about how you engage with an audience that keeps them coming back for more, hence the importance of incorporating new ways to immerse your fanbase by going above and beyond the traditional means of simply streaming an event.
As a sporting brand, it's crucial to go beyond the game and deliver content to your fans all year round, as well as creating original content for your platform, following in the footsteps of streaming giants such as Netflix and Amazon Prime Video. Let's not dismiss how vital a multi-platform experience is in keeping your audience engaged as the stats prove how fruitful of an opportunity the multi-platform viewing experience is. Considering these main points, fans will reward you with loyalty and your digital presence as a sporting brand is sure to take off.