Voice
Zodiak Kids, a global independent leader in kids entertainment and the studio behind popular CBeebies TV show Let's Play, collaborated with FX Digital to turn their hit show into an interactive voice experience on Amazon Alexa.
A

series

of

fun

,

interactive

and

educational

activities.
Let's Play: You Decide invites kids and their parents on an adventure with their favourite characters from the show – Rebecca and Sid – through a series of fun, interactive and educational activities. It was FX Digital's most challenging and ambitious voice project, making use of a variety of cutting-edge Alexa features.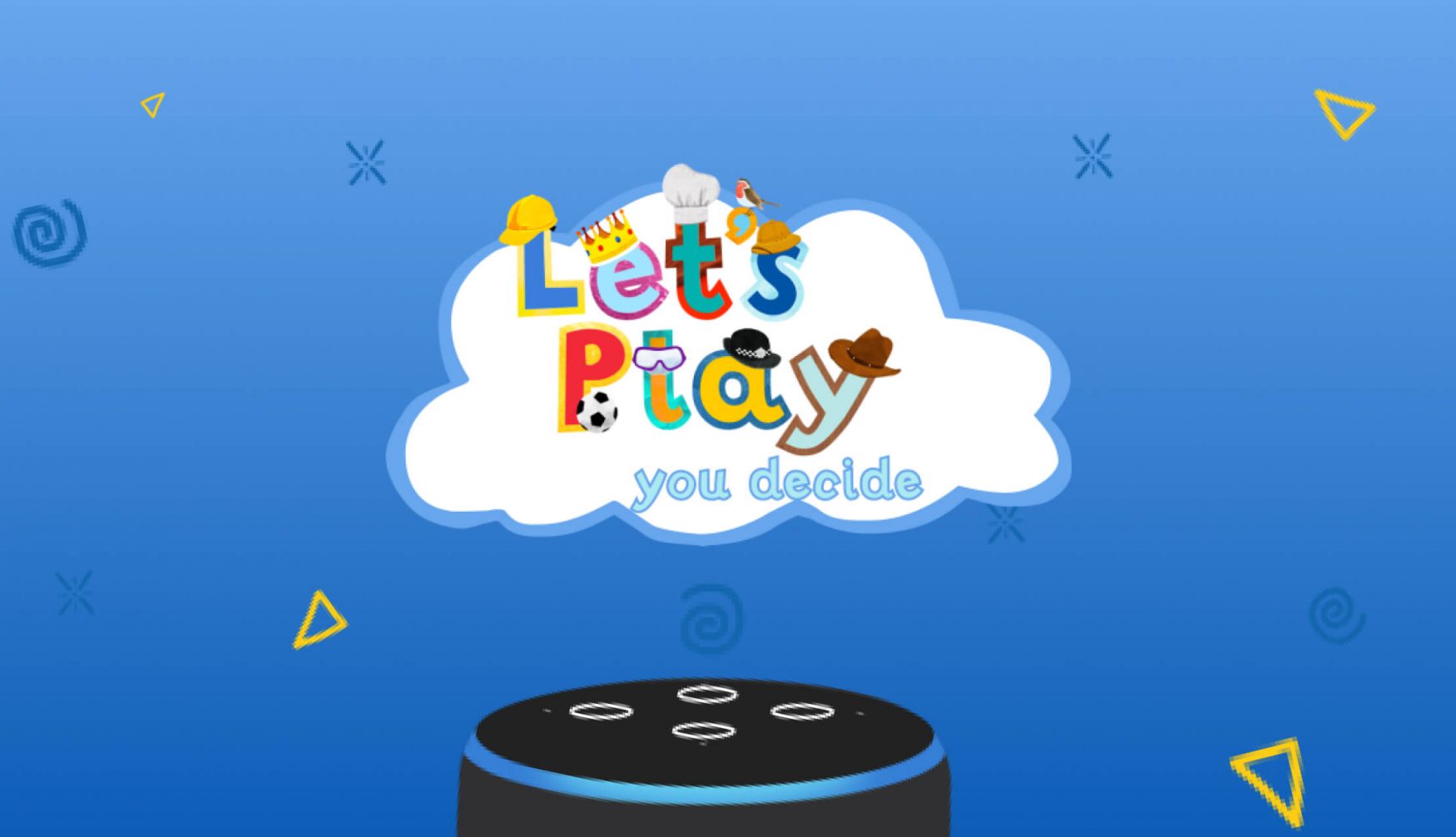 The
Brief
As one of the leading creators of children's entertainment, Zodiak Kids were looking for ways to provide an interactive and innovative experience through Voice for their audience. The team recognised the value in Voice technology when it came to engaging with children. The hands-free nature of Smart Speakers and other Voice-enabled devices allows kids to have fun, learn and interact while minimising screen time and making content more accessible.
Zodiak Kids have a plethora of popular kids TV shows and tasked the FX Digital team with identifying which one would be the most appropriate to translate from a visual-led TV programme to an audio-centric Voice skill. Our team took to Zodiak Kids' YouTube channel, – ZeeKay Junior, which has a huge audience of over 600,000 subscribers – watching hours of their most popular tv shows.
Let's Play was the show that stuck out for the team because we felt that the fun and interactive format would make the most engaging and memorable Voice experience. In the TV version of Let's Play, main characters Sid and Rebecca would often ask the audience a question, however, the character would make the decision for the viewer. Voice would provide the ideal opportunity for the viewer to really participate and feel like they were part of the adventure. The show was full of rich and immersive stories that were just waiting to come to life through Voice and so the Let's Play: You Decide journey began.
The
Challenges

and

Solutions

Let's Play has over 50 episodes and our team worked with Zodiak Kids to select the stories that would work best when adapted for Voice. The most popular episodes were those that featured key worker characters, such as Doctors, Police Officers and Firefighters and these episodes also had great interaction points to involve the audience. These three roles would form the first game pack, titled The Emergency Pack, allowing the user to step into the shoes of each key worker.

We wanted the experience to stay as true to the original TV show as possible, however, the existing dialogue would leave large stretches of time without interaction that would not make for the best experience when used in the context of Voice. Therefore, we adapted the scripts to introduce more opportunities for the user to get involved, creating a more immersive and engaging experience. This was particularly important because this Alexa skill is aimed at children, who have shorter attention spans and the skill had to be designed to avoid boredom and keep them interested.

FX Digital and Zodiak Kids agreed that the use of audio would be a key feature in making the Let's Play: You Decide Alexa skill exciting and immersive. We implemented sonic branding using the Let's Play theme song so that kids could immediately recognise that they were interacting with their favourite show. Zodiak Kids provided high-quality sound effects to recreate all of the sounds referenced throughout the Voice experience, like the sound of a fire engine siren. Finally, instead of using the generic Alexa voice, Sid and Rebecca from Let's Play provided audio recordings for their roles, making the experience more exciting and recognisable for the audience.

FX Digital developed this Alexa skill with the team at Zodiak Kids throughout the UK lockdown, as the Coronavirus pandemic changed the way we worked. With both teams working remotely, we were able to adapt to the unfamiliar working conditions and were able to successfully bring the project together while working from home. This included actors Sidney Sloane and Rebecca Keatley having to record the audio for their parts in the game at home instead of in a studio.
Zodiak Kids wanted Let's Play: You Decide to 
be both educational and also promote movement and exercise. Collaborating on the adapted scripts, we wanted to inject as many opportunities to learn and play as possible, 
to ensure that the Alexa skill was both fun and physically and mentally beneficial to the children (and parents) using it. Zodiak Kids were aware of the importance of promoting safety when talking to a young audience and this was a theme 
that was paramount when designing Let's Play: You Decide.
With the young audience in mind, we also had to ensure that the Voice experience provided positive reinforcement and avoided any negative responses. Children are much more easily disheartened and we were keen to ensure that our users were not deterred and instead constantly encouraged to participate, even if their response was incorrect.
While building the skill, our team spotted an opportunity to introduce In-Skill Purchasing for Let's Play: You Decide. In-Skill Purchasing (ISP) allows the user to purchase upgrades to their Alexa skill (such as new content, subscriptions or extra lives in a game). With such a rich catalogue of content, there was a chance to create multiple game packs, each utilising different stories and characters from different episodes. ISP is not yet available in the UK, however, Let's Play has a dedicated following in the USA where ISP has proved successful. Amazon has existing safeguarding in place for children's skills, such as data protection and only allowing a parent's voice to activate purchases.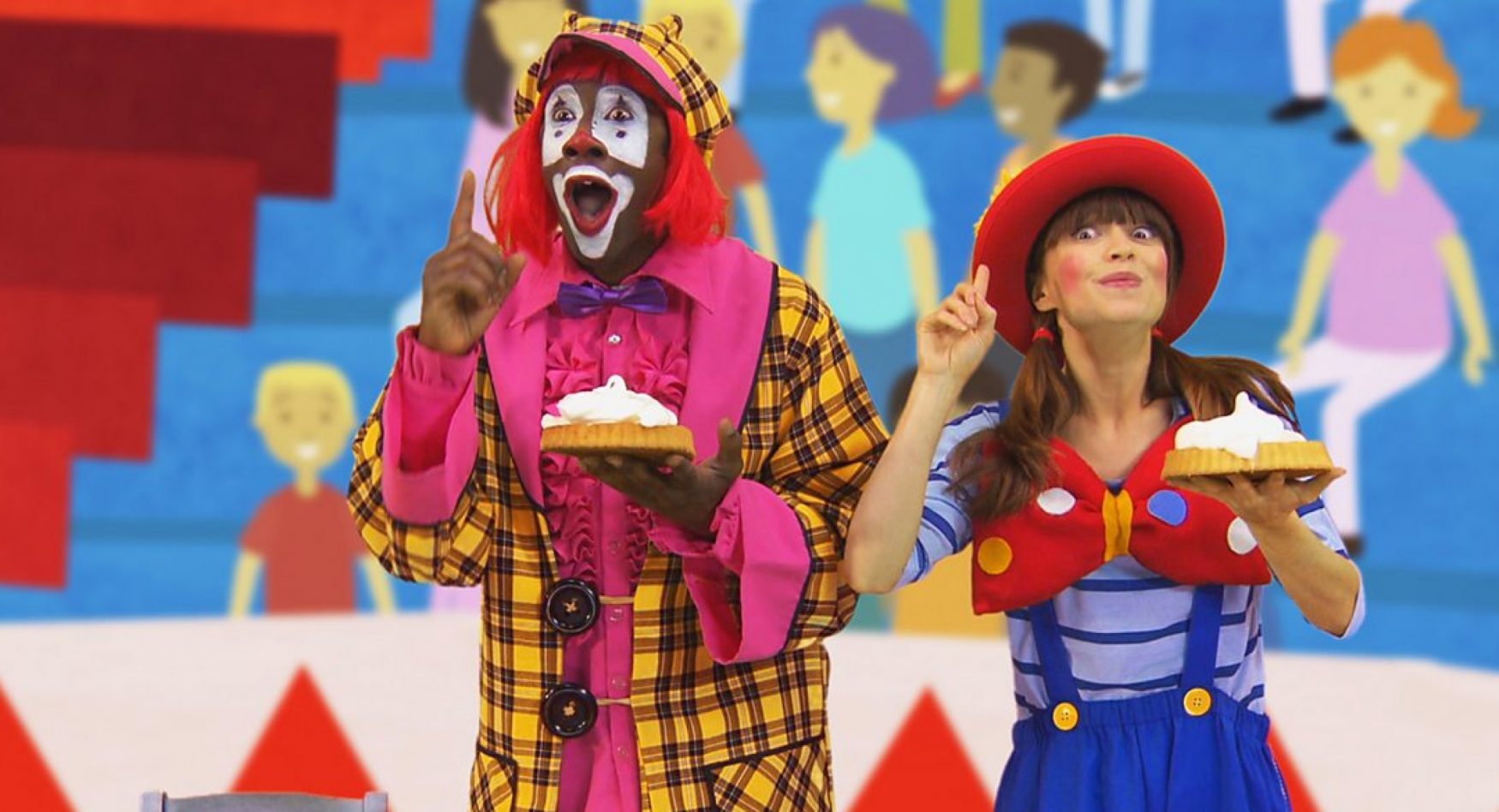 The
Results
Creating an Alexa voice skill for kids meant having to adapt our methods and mindset when compared to developing a skill for adults. There is a wide range of factors to consider, from safeguarding and providing positive messages, to using simple language to ensure your audience can follow. The use of sonic branding and bespoke voice recordings was a mammoth task, resulting in over 200 audio files, making the certification process longer and more complicated. However, the result was a truly immersive experience for the audience and made the extra effort well worthwhile.
The use of In-Skill Purchasing in the US, as well as our implementation of notifications, that alert customer when new game packs become available, are the functions that we hope will ensure greater user retention. These features make designing a Voice experience more complex, however, they are the features that can set your skill apart in a market where discoverability can be a challenge.
In Let's Play: You Decide, FX Digital and Zodiak Kids have created a cutting-edge Voice experience that is fun for both children and adults. The format allows for new game packs to be created and added in the future, providing new and exciting content to keep the audience engaged and entertained. Let's Play: You Decide is feature-rich, educational and promotes exercise and movement. It is a skill we are extremely proud of and we hope the users love it too.