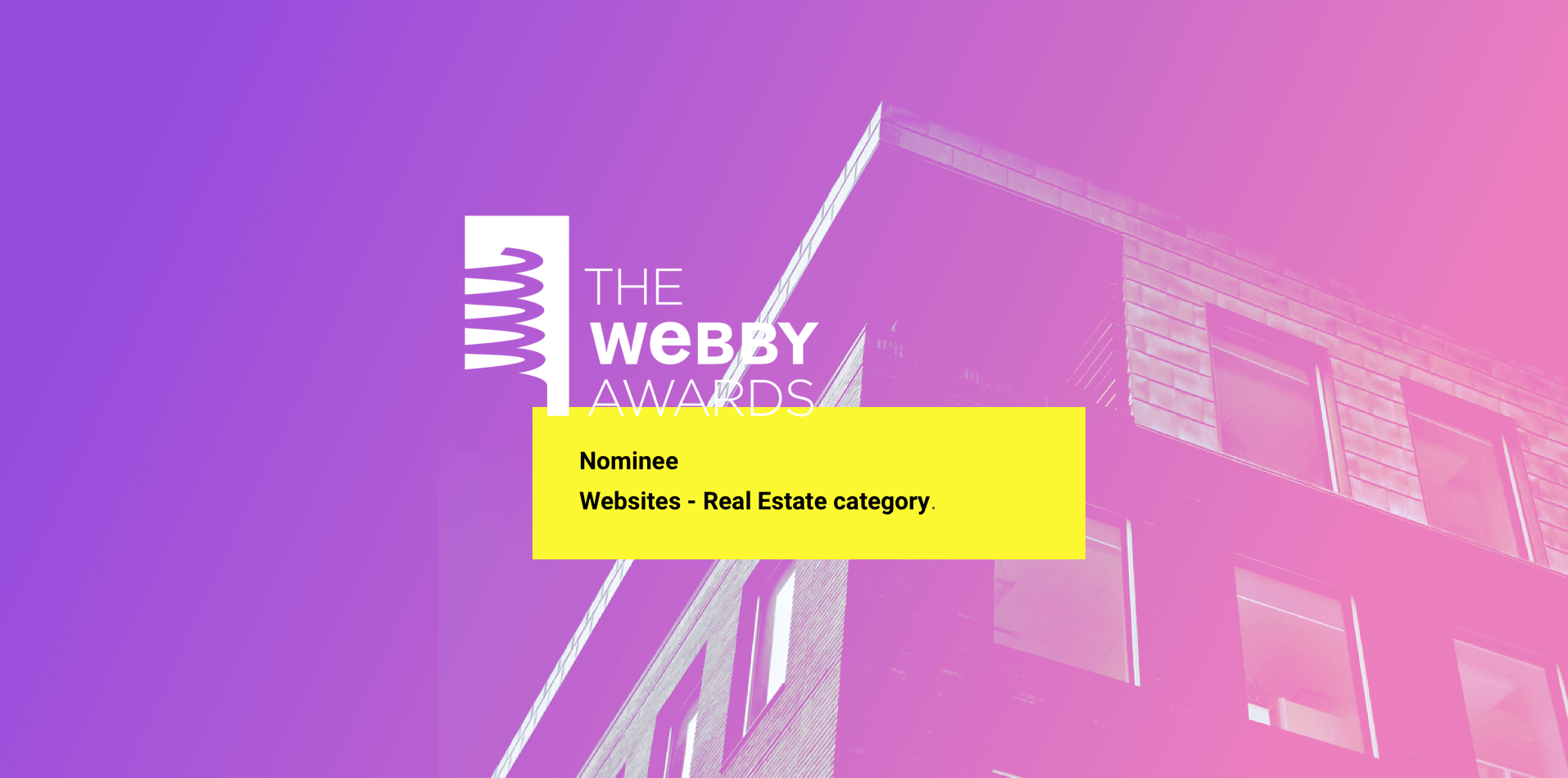 FX Digital's work on the new Prime Resi website has been nominated for a Webby Award.
The awards, which received over 13,000 entries this year, are organised by The International Academy of Digital Arts and Sciences. Hailed as "the internet's highest honour" by the New York Times, they mark the very best of work on on the web. Previous winners include Google, Netflix, and Vanity Fair.
Prime Resi has been nominated alongside four others in the Real Estate category. Heavy-hitters Nooklyn and Zillow are also among the nominees.
"It's an absolute triumph for us to be shortlisted for a Webby," comments Matthew Duhig, Co-Founder of FX Digital. "We're so proud of the team here for everything they have accomplished."
"Being named of the world's best real estate websites is amazing," adds Co-Founder Tom Smith. "Just being nominated is such an honour and we're thrilled for everyone at Prime Resi."
Prime Resi is a luxury property journal and tool for the major players in residential real estate. Providing extensive coverage of the issues faced by the UK's property market, the website offers membership subscriptions and free levels of insight.
We're chuffed to be nominated for a Webby Award in such illustrious company as Zillow, Trulia, Realtor.com and Nooklyn," says Prime Resi publisher, Matt Crofton. "Our relaunch last year was quite the undertaking, but the tremendous response from PrimeResi Members – and now this recognition by the IADAS – has been gratifying to say the least. Kudos to the team at FX Digital for not only realising our vision for a world-class top-end business-to-business news and opinion resource, but going above and beyond to create an exceptional user experience for our Professional Members.
Winners will be announced on 24th April and honoured at the 22nd Annual Webby Awards, hosted by Late Night's Amber Ruffin, at Cipriani Wall Street in New York City, on 14th May.