With the pandemic supercharging growth across both the e-commerce space and Connected TV viewing figures, I take a look at how these two experiences are evolving and coming together to create a more integrated experience through what is being dubbed "Shoppable TV".
Transactional video is playing a big role in things to come
Transactional Video on Demand (TVOD) – whereby users can purchase OTT content – has been around for years. However, we have seen this model continually evolve and improve over time. For example, Disney+ allows users to purchase premier access to content for avid movie fans who want to watch a movie at home at the same time as the theatrical release. This was a feature that initially had some backlash, but with the launch of Black Widow, Disney+ released earnings of over $60 million during the opening weekend of Premier Access views, clearly demonstrating that there is a market and appetite for the TVOD model on the platform.
With TVOD's continual evolution viewers are becoming more and more comfortable with making purchases through their TV, something that could be a stepping stone to a deeper e-commerce experience.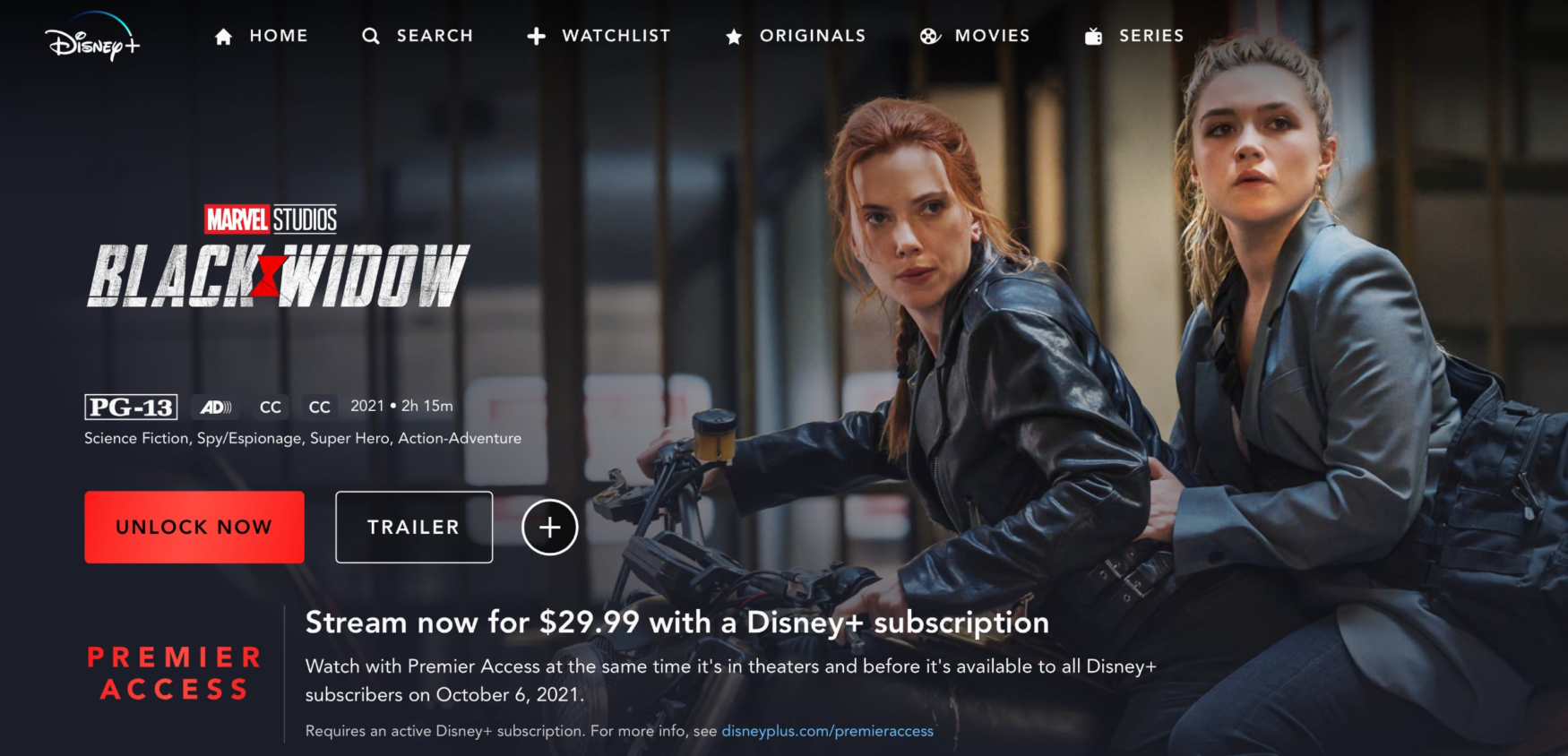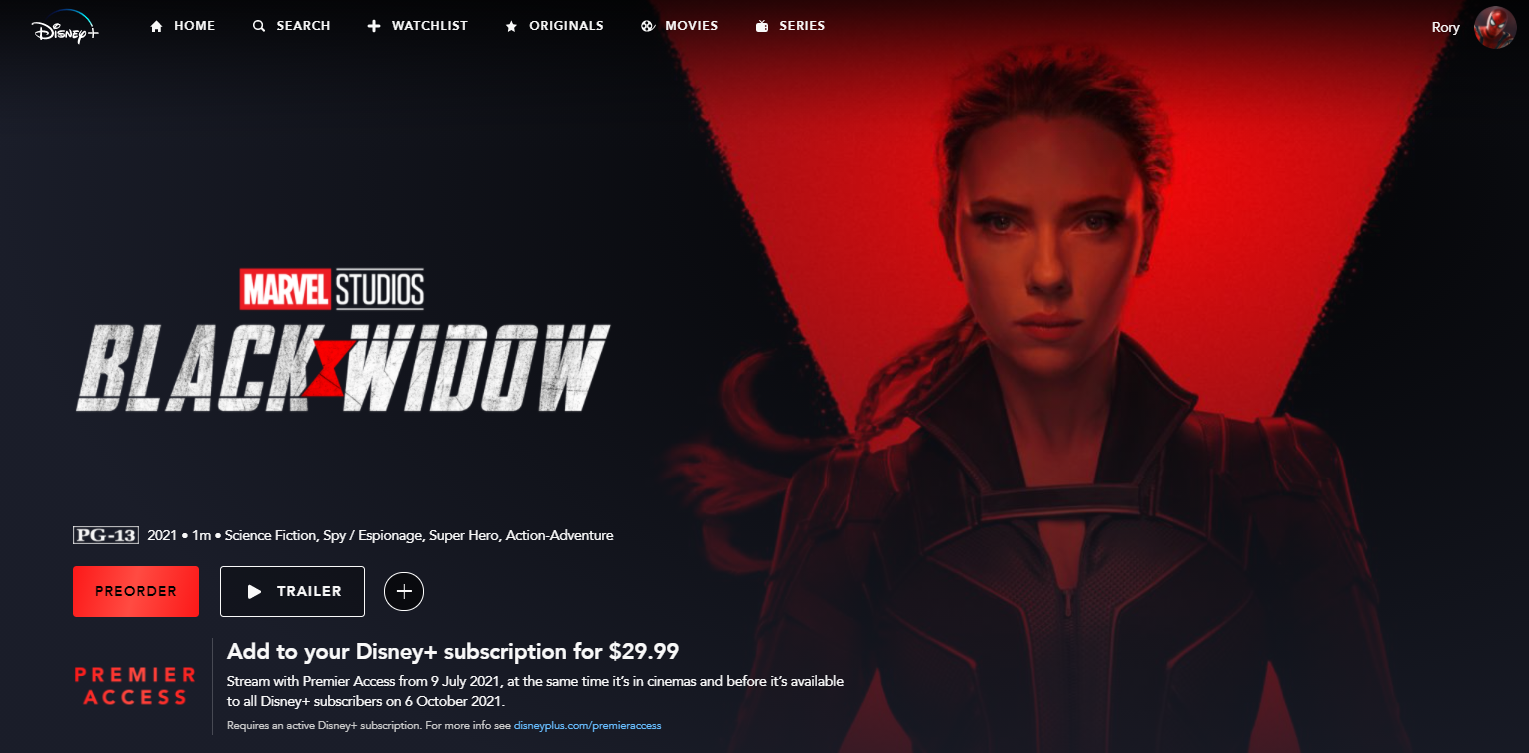 First-movers
There is already a lot of activity happening in the video e-commerce space and below I have highlighted a selection of the first-movers:
YouTube shopping
Youtube has recently announced they are investing in a feature that allows viewers to shop for products directly from live videos.
Youtube has always been an incredible resource for content creators and brands to educate viewers on products, whether through product reviews, unboxing videos or product demos. However there was always a disconnect between the video content and product. Content creators often relied on adding product links in the videos description or abruptly overlaying cards with external links to e-commerce websites.
YouTube's new e-commerce feature tackles this problem by allowing users to browse products being featured within live videos, in turn creating a seamless user experience between consuming video content and shopping.
Talk to us about incorporating e-commerce into your CTV app.
Contact us now
LGTV & Love Island
Probably one of the most talked about shows in the UK, attracting a peak audience of 3.3 million viewers, ITV is truly capitalising on the success of the reality show Love Island. The latest LG TV's have AI technology built into them, developed by The Take. This technology scans individual frames within a video to identify product's that appear. As seen in the screen shot below – in ITV's Love Island ITV users can scroll through an interactive layer exploring relevant products being shown to them throughout the programming, where they can view more product information and make a purchase from the brands website or request a link be sent to their smartphone.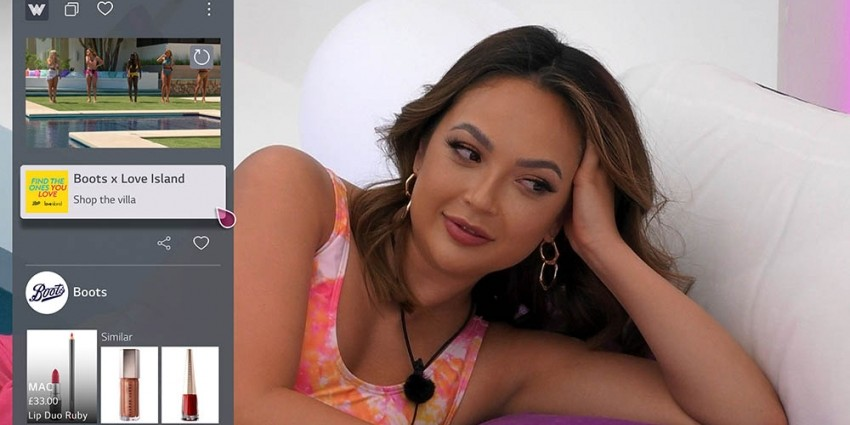 Selling sneakers the smart way
In a similar example we can see this technology being used in a basketball game on the Smart TV LG ThinQ. Users can browse all of the players in a current basketball game and the shoes they are wearing. This provides a hyper-targeted and contextual e-commerce experience for viewers. Perfect for capturing those moments of impulse purchasing, this type of content is a great way to keep viewers engaged, especially when there are dips in excitement in the programming.
This does raise potential challenges around what this experience looks like from an individual viewing perspective, compared to a family or friends watching TV together, as some may find the interactive layer distracting.
Amazon is 'primed' for video e-commerce
There's a big opportunity for Amazon to tie in their e-commerce offering with Prime Video. Amazon Prime already offers X-ray mode, with their video player allowing users to see cast members within the scene they are watching, as well as view the music track and trivia.
With this type of interactive overlay, it's easy to see the next logical step would be for the e-commerce giant to integrate shopping into this mode, perhaps allowing viewers to purchase products & merchandise from the show they are watching.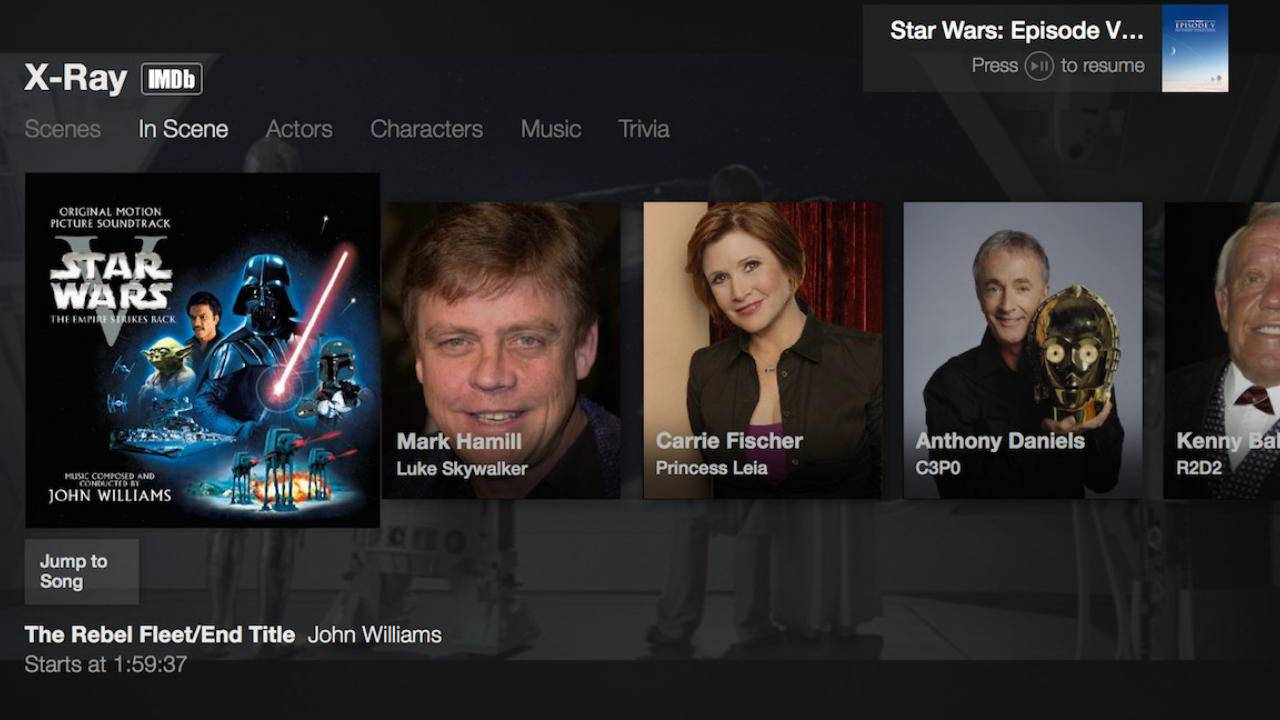 Lessons learned from mobile
In recent history, smartphones have experienced exponential technology advancements and improvements in the user experience. One of the key drivers of this rapid improvement was the proliferation of apps being created for these devices.
At the same time Smart TV's had a much smaller developer community and even less apps, coupled with limited hardware, poor developer documentation and barriers to entry. Smart TV technology did not witness the same dramatic growth in innovation. That is until Netflix's TV application came along and changed the industry forever, causing big media giants to take note and also innovate by offering their own premium quality TV applications. This surge of interest and continuous growth in streaming applications accelerated the growth of Connected TV, which is now causing the innovation in user experience and hardware that we are experiencing.
So what has this got to do with e-commerce? When smartphones started introducing responsive websites incorporating e-commerce, there was a lot of hesitation around purchasing goods, products and services through a smartphone. It felt clunky & less secure and most individuals had only just become used to purchasing on desktop devices and this felt safer and more familiar. Over the years, as the hardware and user experience improved dramatically, so did user confidence in mobile purchasing. This can be backed up by some impressive statistics – more than 50% of all online traffic is sourced from mobile phones, and mobile commerce sales from retailing is now projected to hit over £100 billion by 2024.
We are now starting to see the same happen on Connected TV, driven by innovation in user experience, devices and an explosion of streaming apps, as well as the fact that the majority of UK adults are spending almost a third of their waking life spent on TV and streaming. Connected TV is where our time is being spent and where are attention is being held, creating a huge opportunity for advertisers and brands to integrate e-commerce solutions.
Learn more about e-commerce and Connected TV.
Contact us now
Advertising could play a big role
As well as this we are seeing a sharp trend in the rise of AVOD. As the marketplace becomes more and more competitive, streaming brands are looking to alternative revenue models, allowing them to make their services more competitively priced to maintain and grow subscribers. For example, HBO Max has launched their hybrid model, offering consumers a lower subscription cost if they opt-in to ads. There has also been a growth of AVOD-only services such as Pluto TV owned by ViacomCBS.
AVOD offers brands an incredible opportunity to deliver highly targeted ads across streaming services. Couple this with an e-commerce integration and this opens the doors for a seamless experience, allowing advertisers to go beyond brand awareness and move viewers further along the purchasing path, by surfacing products and allowing purchases through Connected TV. This is something we have seen time and time again across the well known established digital platforms, such as Facebook.
Second-screen experience
It would be hard to talk about Connected TV and e-commerce without mentioning the second screen experience, especially since we have seen a rise in the combination of TV & the smartphone. A study from facebook revealed that 94% of viewers kept a smartphone on hand when watching TV. This opens doors to making both devices working in harmony with one another, something that we are starting to see happen within the industry. For example NBC Universal has a range of ad products, one of them Shoppable TV, "a new, seamless shopping experience that gives viewers the opportunity to purchase products within the environment of their favourite TV show."
NBC Universal launches shoppable TV
NBC has an ad product that combines the engagement of TV with the immediacy of mobile commerce, by integrating QR codes into video content. This integration allows NBC to offer contextually relevant Shoppable TV directly within their programming. For example combining The French Open with Lacoste clothing. Viewers can use their mobile device to be taken directly through into a purchase flow. NBC has some interesting insights that demonstrate they can achieve an average conversion rate of 2.6%, which is an increase of 30% compared to the industry e-commerce average.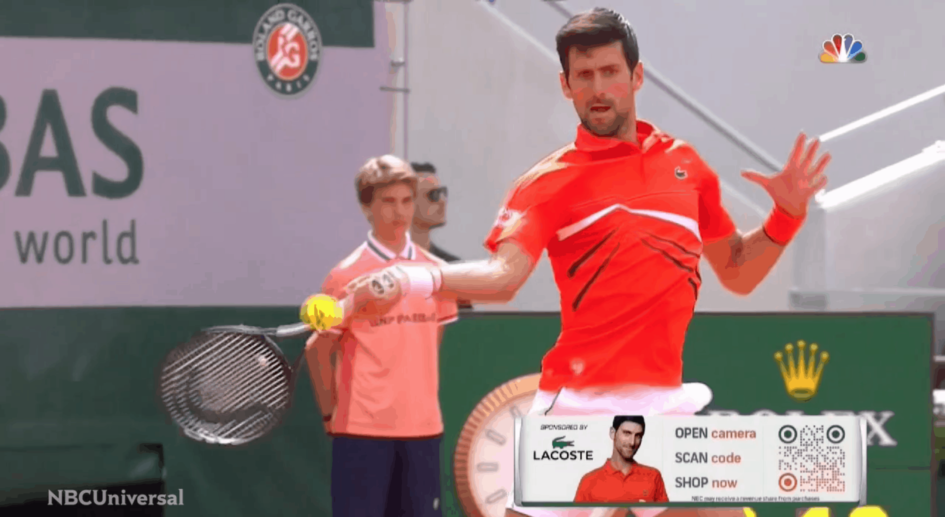 Challenges to overcome
The coming together of Connected TV & e-commerce is still in it's infancy and there will be many challenges to overcome as this experience evolves. Extensive user research needs to be run to unpick how e-commerce fits into everyday viewing and shifting behaviours, as well as managing users expectations of e-commerce on TV. Nonetheless, this is an exciting space to watch unfold as we continue to see innovation across these two experiences and I think we will continue to see Connected TV as a growing space for new revenue streams.